Top 5 home decor items to gift on Jamshedi Navroz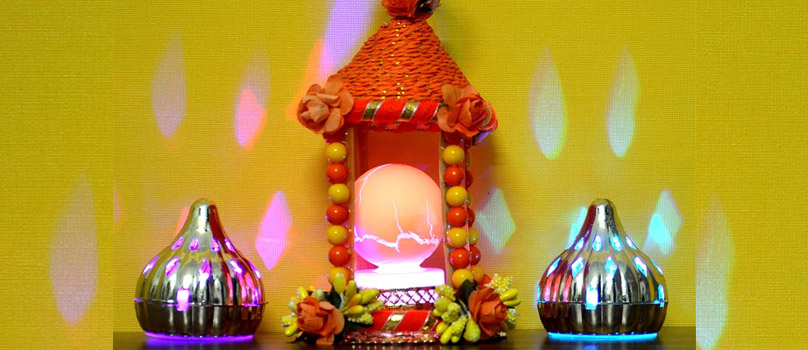 Jamshedi Navroz is an event celebrated by many countries such as Iran and India. It is a very important religious event. The celebrations of Jamshedi Navroz takes place in March. The date generally shuffles between the 20th of March and 21st of March. During this event, people bring joy to one another by offering various gifts to their friends, siblings and loved ones. This event is very important for people in India and in this article; we will present you with the Top 5 home Decor items that can be great Jamshedi Navroz gifts to India that you can send as gifts. As this event is religious, the items must be of religious importance and symbolize happiness, joy and well-being.
1. Holy Meditating Buddha Showpiece :
A memorable gift to send to your friends, family and loved ones in India as it symbolizes peace, harmony, spirituality and sanctity. With this gift, you will wish your loved ones happiness, prosperity, calmness, purity and well-being. This is a beautiful décor that will fit any home with any decoration. The best part is, you can also send anniversary gift to India as well as send Mother's Day gift to India. This gift can come in many variations, such as golden or ceramic statues.
2. Antique Showpiece :
This is a wonderful gift for your loved ones. The showpiece displays an elephant with a raised trunk upward. According to Feng Shui, an elephant statue with a trunk upward brings luck, prosperity and happiness into one's life. So this gift is a total winner!
3. Golden Bird :
This is a beautiful and delicate home decor to give your loved ones available on this reputed online gifting portal. The product displays two pretty birds sitting on two different branches of an artistic tree. The item gets highlighted with its golden colour along with the beautiful flowers which are positioned there neatly. This delicate item is moreover securely guarded by a cover and a stand to give it a distinct look.
4. A classy showpiece :
This is an elegant and exquisite showpiece to increase the beauty of your home. Your dear ones in India will feel ecstatic receiving this metallic "Hara Parbati" statuette as a gift from you. This beautiful work of art with precise carvings all over it is given a matte golden finish to enhance its appeal.
5. Exquisite Dancing Showpiece :
Indulge your near and dear ones in extreme happiness by gifting this exquisite piece of showpiece. It is made of cement plaster which exhibits a romantic couple completely engrossed in ball dancing. The man holds the woman as they flawlessly disposes a step. Decorated with intricate designs, this home decor product is available on this reliable online portal.
You can send this as well as many other gifts on Jamshedi Navroz from this reliable online shopping portal. Now never miss an opportunity to make your loved ones feel special by using this gifting portal, your one stop solution for all gifting needs.