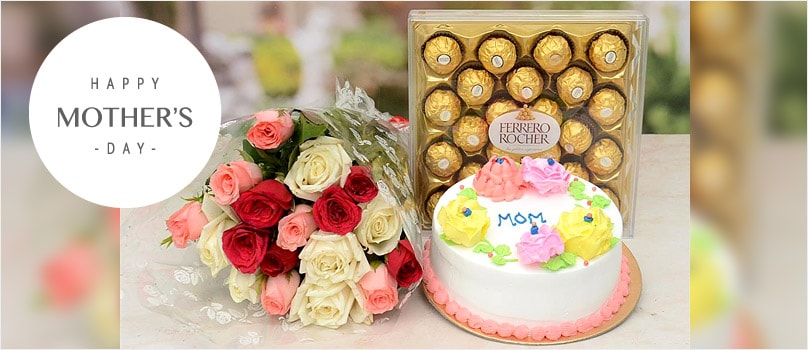 Mother's Day is the celebration of all the motherly figures in our lives and their huge contribution that has led to our betterment. As this day is drawing nearer, you must be busy in your preparations for this special occasion. However, looking for gifts in stores can be very time and energy consuming and this problem gets increased if you are living in another country away from your mother. Thus, it would be more beneficial and convenient for you if you send online gifts from this online gift store. There are a number of amazing Mother's Day gifts to India available here that you will simply love. We have shortlisted here the five most popular gift items for your mother on this very special event.
1. Flowers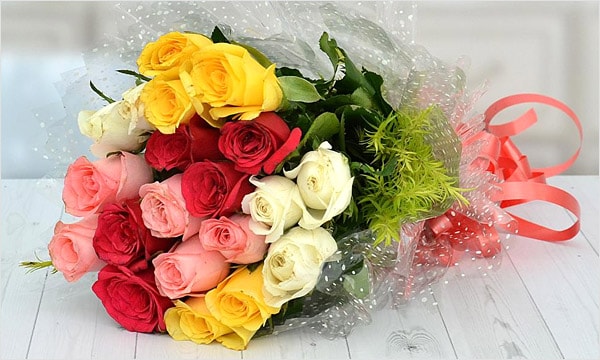 Colourful and fragrant flowers on this very special occasion would be loved by your mother. Carnations, gerberas, roses and orchids are available here in baskets, bouquets, vases and also in the forms of combos and hampers along with other gifts. You will even find assorted flowers, exclusive arrangements and life size arrangements on this online gifting portal. The Charming Beauty basket will surely make your mother smile on this very special day. The basket comprises of a number of carnation flowers along with fillers and a red ribbon. There are twenty red and white carnations in this beautiful brown wicker basket which also has a handle.
2. Cakes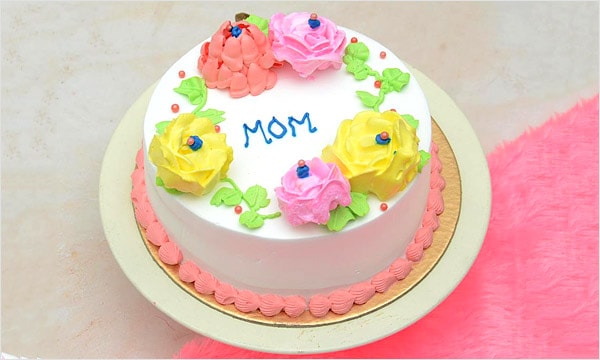 You can easily send cakes to India using this gifting site on any important occasion, including Mother's Day. The Mother's Day cakes have been divided into Five Star Bakery, Normal Cakes, Special Cakes and Taj Cakes. These cakes are available in different shapes and flavours like Black Forest, vanilla, pineapple, strawberry, chocolate, butterscotch and many others. The Mother's Day Chocolate Cake will surely make this occasion even more merrier. This chocolate cake weighs a kg and contains quite a few yummy and tasty layers of chocolaty richness. The round shaped cake has vanilla icing on its sides and on top along with chunks of chocolate and the words 'Happy Mother's Day'.
3. Chocolates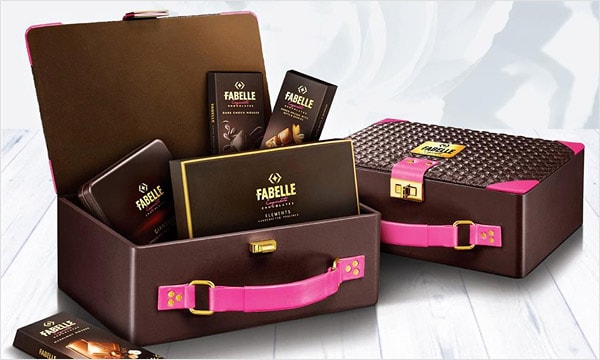 This section deals with crunchy and delectable chocolates that are available on this online gift store. These chocolates have been divided into chocolates & cookies, chocolate hampers and handmade chocolates. The hampers contain many other gift items along with chocolates like dry fruits, sweets, namkeen, soft toys, mugs and many others. The Exclusive Bouquet of Ferrero Rocher will be surely loved by your dear mother in India. The beautiful bouquet showcases a number of scrumptious Ferrero Rocher chocolate delicacies. The bouquet is of a beautiful red colour paper and each of the chocolates rest on beautiful pink paper and tied using a deep pink ribbon which has been formed into a bow.
4. Gift Hampers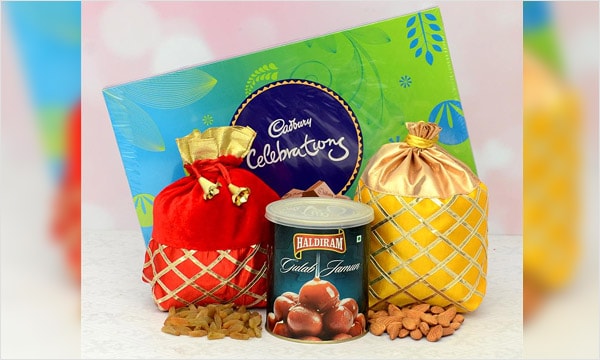 Hampers are collections of small gifts and so you can give her a gift of many small gifts. They have been classified into Chocolate Hampers, Dryfruit Hampers, Exclusive Hampers, Flower Combo, Mithai Hamper and Mom Special Hamper. There are gifts like chocolates, dry fruits, cookies, sweets, namkeen, soft toys, mugs, gift vouchers, shagun coins, silver gifts, flowers and a lot more. The Basket of Tea and Drops is an exclusive hamper on the occasion of Mother's Day. It contains a Darjeeling tea pack, strawberry drops and clear mint drops for your foodie mom. These delightful items have been arranged in a beautiful white cane basket with red trimmings and a handle with pink bow.
5. Jewellery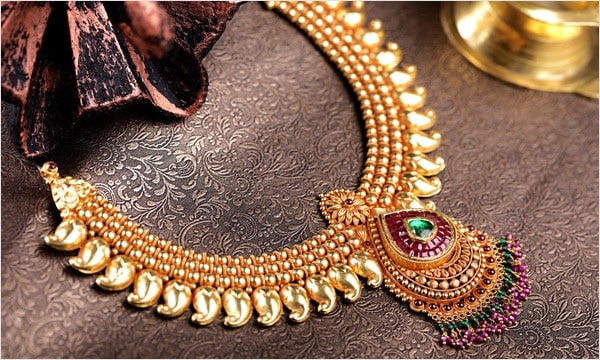 Women love jewellery and therefore this would be a great gift on the occasion of Mother's Day. Diamond, gold, pearl and fashion jewellery in the forms of bangles, necklaces, earrings, rings and pendants are available here. You will also find a separate section of Mother's Day Special jewellery on this online gift store. The Aabha Pearl Pendant Set will be loved by your mother and she will surely wear it on special occasions. The set consists of a lovely pearl necklace along with a pair of similarly designed pearl earrings. The pieces are studded with elegant white stones and have a beautiful curvy design as well as pearl drops.
You can send these and also many other gifts for all the motherly figures in your life who are far away from you in India. Our gifts to India same day delivery service can ensure that she receives a gift even if you are late in choosing the gift. Gifts for other occasions are also available here and you can easily send birthday gifts to India for your dear ones through this gifting site.