Top 5 Gift Items for Karwa Chauth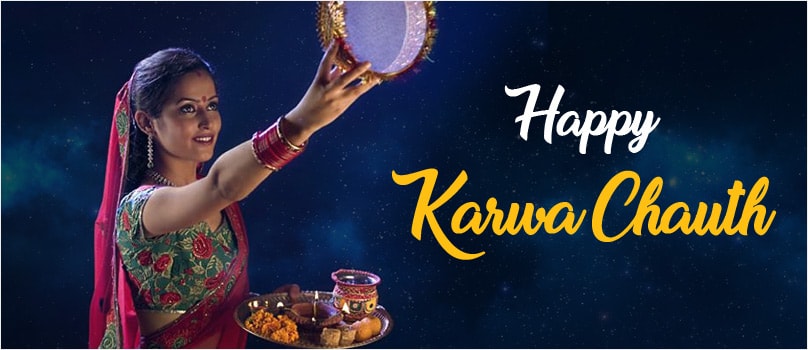 Karwa Chauth is a very important festival in India and it is now observed by many women across the globe. This festival is observed by a wife for the safety and well being of her husband that started since the Mughal era. Karwa Chauth is observed on the chaturthi of the krishna paksha in the lunisolar month of Kartik according to the Hindu calendar. It is customary for the husband to give gifts to his wife on this day and many Karwa Chauth gifts to India are available on this online gift store. The wife fasts for the whole day for her husband and drinks water only after looking at him through a sieve in moonlight. The husbands staying away from their wives resort to sending gifts to India on this occasion. We have enlisted here the top five gift items for this event that can be sent to India by husbands, daughters in law and mothers in law.
1. Exclusive Jewellery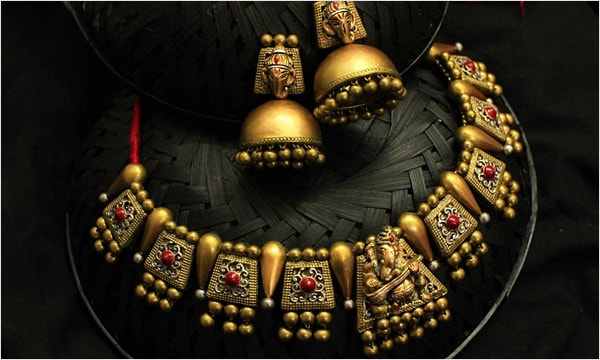 Jewellery is a great gift for this occasion as the woman is supposed to dress up like a newlywed. There are many types of exclusive jewellery available on this reliable online gifting portal. The Delightful Button Pearl Necklace is a set consisting of a necklace and earrings. The necklace is made out of a string of pearls of white colour with red and golden trinkets along with earrings that are white button like pearls.
2. Flowers for Karwa Chauth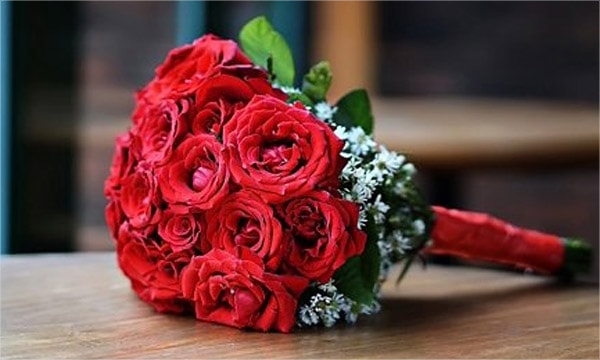 You can send wonderful flowers for that special lady on the occasion of Karwa Chauth. This gifting site hosts a variety of flowers like roses, gerberas and carnations in different forms. The 25 Red Roses in a Round Handle Basket is a great gift for this auspicious festival. The flowers here are red roses that are twenty five in number and arranged in a cane basket with a red handle.
3. Fruits for Karwa Chauth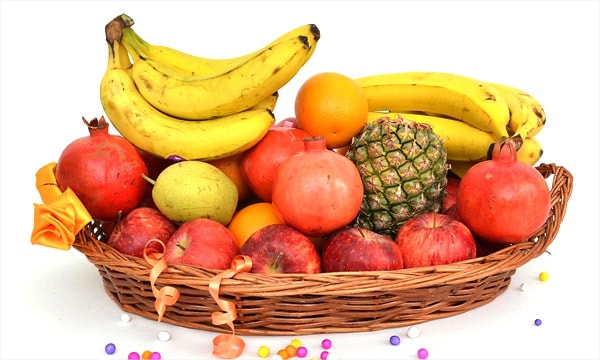 A gift of fruits will also be welcome on this occasion as the woman is supposed to eat these before sunrise to retain her strength. You can get a large variety of fruits here like apples, bananas, guavas and other seasonal fruits. The Pleasing Fruit Basket comes in a cane basket that is round in shape with many fruits. The fruits in this pack are apples, oranges, pomegranates, bananas as well as a pineapple.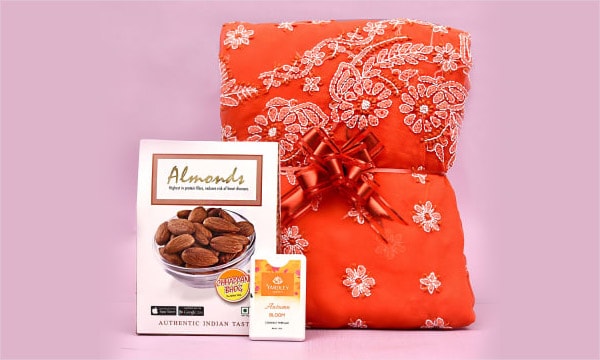 A pohi is a ritualistic collection of gifts that the daughter in law gives to her mother in law. The pohi can consist of any gift item that the woman prefers and may also contain items like sindoor and mehendi. Many kinds of pohi gifts are present on this online gift store containing attractive and useful gifts. The Blooming Flowers and Fresh Fruits pohi is a collection of fresh and juicy fruits along with pretty fragrant flowers.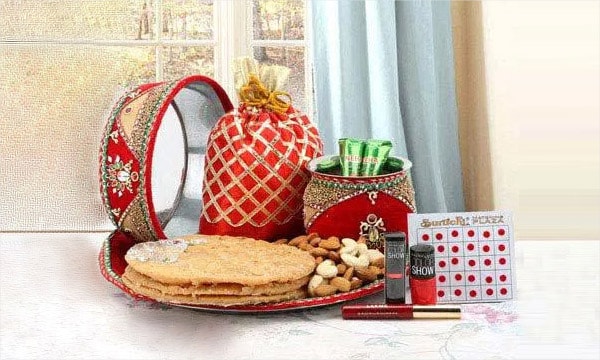 Sargi is one of the most famous traditions of the festival of Karwa Chauth that is special to most women. Like the pohi, a sargi is also a collection of gifts and it is sent to the daughter in law by the mother in law. You can get different kinds of sargi gift items on this gifting site that you can send for your bahu. The Karwa Chauth Sargi is a combo of a thali with various puja items, items necessary for makeup and a box of sweets.
Celebrate Karwa Chauth with a very special lady through these gifts even if you are away from them. These India gifts are a very modern and unique way of celebrating Karwa Chauth online with your family. You can also look into the other gifting options that are available here for many festivals and events.