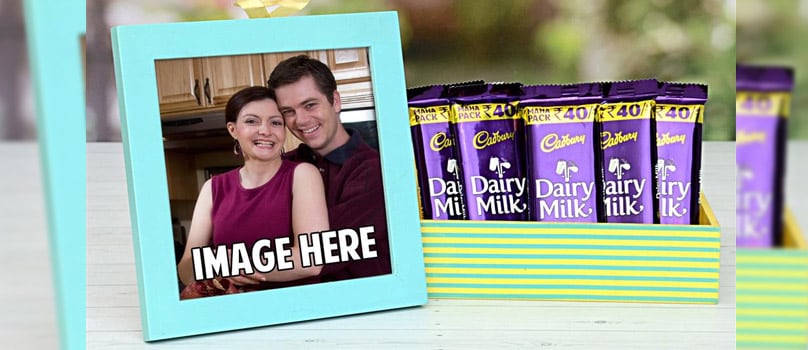 Gifting is an art that has been refined and perfected over time. It is not too cumbersome a task if you know what your dear one likes, needs and wishes to have. But in case you are not aware of their choices, you can safely opt for a personalised gift. The most important thing about personalised gifts is that it has an easily relatable element in it due to the addition of personal details. This makes these gifts admirable to the receiver. Here are 10 unique gift items that can be personalised and sent to your loved ones in India.
1. Personalised Scarves
Image Credit : Unsplash
Scarves are one of those wardrobe essentials that are extremely versatile in nature. Right from covering up on a cold windy day to tying the hair back these simple pieces of cloth handy in different situations. Also the entire topic of how they amp one's style quotient is needless to mention here. But did you know that scarves too could be personalised with pictures and text? Add just the right balance of these two to make a special gift for a loved one.
2. Personalised Blankets
Image Credit : Torange
Guess what? Personalised blankets are not just for babies. Monograms or even the entire name makes these plush and comforters a lovely gift for someone who loves to hit the snooze button each morning. There are also picture blankets available in the market that can cheer up dull bedroom moments.
3. Personalised Photo Frames
Photo frames are for including photos (a major element of personalisation). This makes it one of the most popular choices of a personalised gift. Commonly, the personalised elements for a photo frame are added on its edge. Dates, inscriptions, symbols and other such elements make this a special gift. There are also some frames that have light bulbs in the inner lining. It normally looks like a mirror until the lights are switched on. Once the lights are on they reveal the picture behind the mirrored surface.
4. Personalised Jewellery
Image Credit : Flickr
Jewellery never goes out of fashion, it only transforms in style. The rage that is ruling the markets now is of personalised jewellery. Right from big bold earrings with the person's name on it, to dainty bracelets that have initials as charms the variety is huge.
5. Personalised Doodle Art
This is the most aesthetically pleasing piece of a personalised gift on this list. The Doodle art is made entirely on a person's life by taking clues from what you let the artist know about your loved one. Right from their favourite food to their hobbies everything finds a cute representation in this frame. It is a wonderful gift to give to a friend or to someone from your family about whom you know fairly well.
6. Personalised Magic Mug
Simple personalised mugs are from yesterday! Want to know what's trending now? It's the exciting range of personalised magic mugs. The heat-sensitive paint has really upped the game for personalising mugs by adding an element of surprise to it. These mugs look pretty ordinary till a hot liquid is poured in it. The topcoat of paint fades away to expose the lower layer which has the image and/or text.
7. Personalised Phone Covers
Image Credit : Pixabay
Give your loved one's phone a fun makeover by gifting them a personalised back cover. You could get special pictures and text printed on it. Using back covers is a good way to protect one's phone from physical damage. Adding a cute picture and a meaningful text to it makes it a chic accessory to carry around.
8. Personalised Cutlery Set
Image Credit : Unsplash
It is the best and possibly the most hygienic of personalised gifts. The personalised cutlery sets have names inscribed on each of its pieces. This lets one identify their own spoons and forks and avoids mixups. You could send this gift for someone who loves to cook and dine with their near and dear ones. It will also make a neat gift for someone staying in hostels or as paying guests. The inscription will avoid chances of misplacing which is a fairly common problem in shared living spaces.
9. Personalised Pen
Image Credit : Unsplash
Personalised pens are a common and popular choice for corporate gifts. A classy Pierre Cardin or a Sheaffer with the receiver's name inscribed on it makes for a wonderful gift item. It establishes a personal bond with something as precious as a luxury pen.
10. Personalised Teddy
Avoid any conflict about who gets to cuddle the cute ball of plush by adding your loved one's name on it. Personalising teddy bears could also include getting photographs printed on them. If your loved ones find comfort in cuddly teddy bears, then this will probably make the best gift for them.