Top 10 gifts for Grandmother in India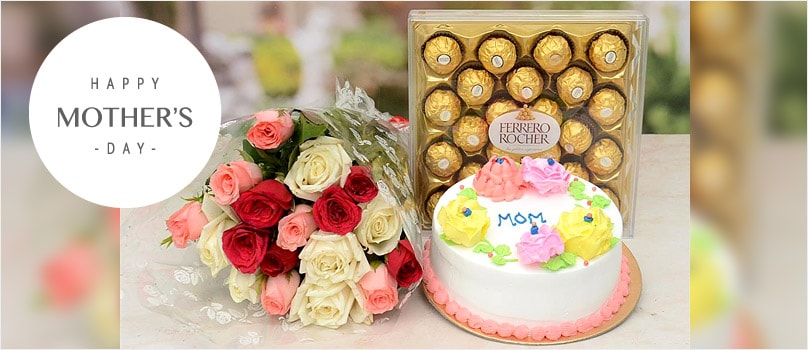 Grandmother's are epitome of love and on Mother's Day your beloved grandmother deserves all your love. On this beautiful occasion you can surprise your loving grandmother with some amazing gifts that even being far from her she will feel your presence. Sending mother's day gift to India is now a easy job as all you have to do is visit online gifting portal and place an order for your gift, the gifts will be delivered right on their doorstep and put a smile on their face. If you aren't sure what gifts you can send to your beloved grandmother on Mother's Day our article will suggest you the top 10 gifts from which you can choose.
Gardening Tools
If your grandmother loves gardening in her self made garden you can send her tools that will help her maintain the garden and also keep her habit of gardening to continue. You can send her beautiful pots, garden scissors, gloves etc., that will keep hands safe.
Personalized Robe
For your grandmother you can also go for a personalized bathrobes that has slogans on it like "Grandmother", "Grandmom" or "Grandma". The backside of the robe can also be personalized by writing some cool one liner like Coolest Grandmom or loving Grandma. A gifts she will always cherish and enjoy wearing it.
Recliner
For your aging grandmother, an recliner will also be a perfect Mother's Day gift. You can give her a modern recliner or a wooden recliner keeping in mind her likes and dislike. She will surely love this gift as she can put the recliner in her garden or bedroom and have a nice time sitting and resting in it.
Dry Fruits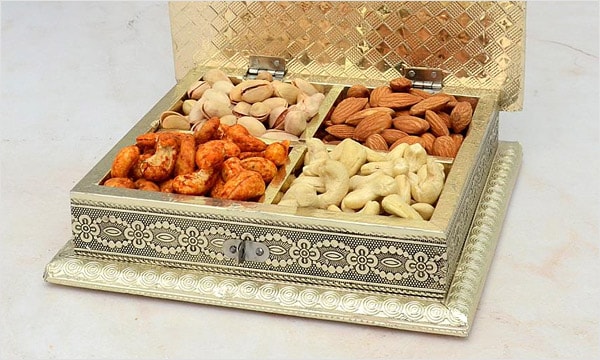 On the occasion of Mother's Day you can send healthy dry fruits to your grandmother and wish her a good health. Choose dry fruits like almond, pista, walnut, kaju etc., and send it to your grandmother in India. This gift will be a healthy treat for her which she will enjoy a lot.
Click here to see the list of dry fruits
Sugar Free Products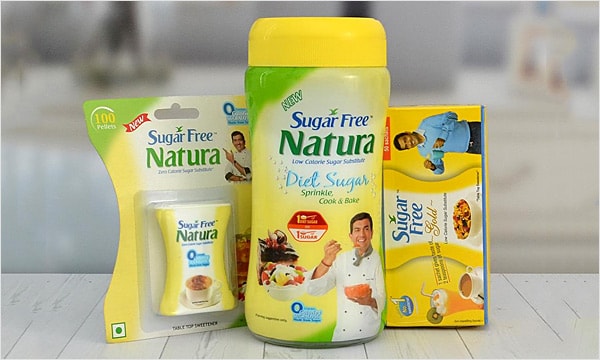 For your grandmother you can send her sugar free products like - biscuits, sweetener, muesli etc., that will take care of your beloved grandma's health. On Mother's Day by sending this sugar free products you promise her to take care of her even being far from her.
Health Check Products
Another great gift idea on Mother's Day for your grandmother can be health check products like blood pressure monitor, heart rate monitor, diabetes monitor. These products will keep a check on her health on a daily basis and she will be take care of herself in a better way and you can also keep a check on her.
Saree or Salwar Apparel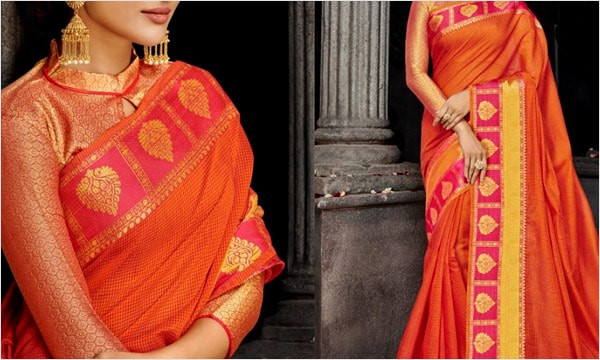 On Mother's Day you can also send your grandmother gift of apparel like a saree or salwar, the one she prefers the most and surprise her. Choose a cotton saree or salwar as it will be lightweight and comfortable for her to wear. It will be a traditional gift which your grandma will definitely love wearing.
Spiritual Products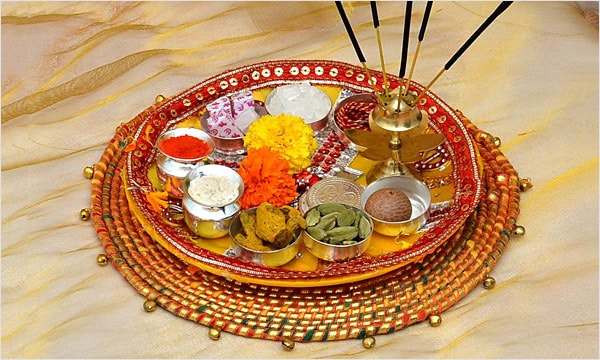 For your spiritual grandmother you can send spiritual gifts on Mother's Day and celebrate the occasion. Send a Holy Idol, Puja Samagri to your grandmother so she can continue her spiritual rituals. This is the most popular Mother's Day gift for grandmothers.
Click here to see spiritual products
Medicine Bottle
A new and creative gift for your grandmother will be a medicine bottle. Where she can keep her medicine for the week in small boxes which are labeled from Sunday to Saturday and along with that she can keep water in the bottle, this will never let her forget to take medicine or arrange a water separately. To ease her work this will be a perfect gift.
Walking Stick
If your grandmother uses a walking stick then you can send her a brand new walking stick on the occasion of Mother's Day. This will be a perfect gift for her which she needs to carry herself around. Choose the walking stick keeping in mind which will be perfectly suitable for your grandmother.