Surprise your Dad with some Gifts on Father's Day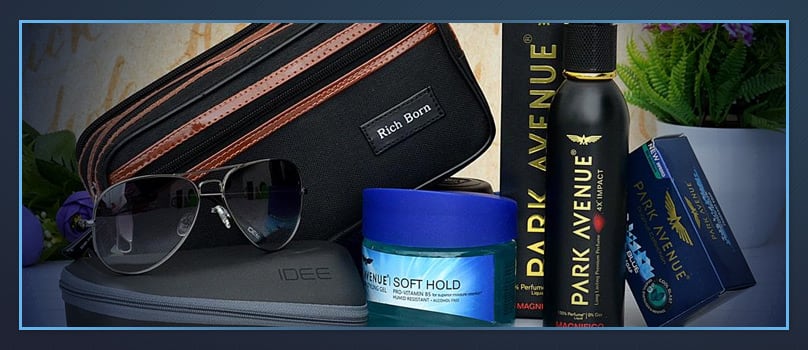 Every year, on the third Sunday of June, the whole world unites together to celebrate Father's Day. Following the global footsteps, India also, these days, celebrates the day with full gung-ho. What marks the day more special is the fact of spending some quality time with family. Later, feasting and of course, gifting add to the glory of this event. In the modern day scenario, gifting is held to be the most important part in celebrating an occasion. We cannot think of celebrating an event of fun and frolic without gifting. But, to pursue better career opportunities many of us are, now a days, compelled to live abroad, bereft of their friends and family. However, with the recent advancements in the fields of contemporary science and technology, the world has undergone a havoc change.
The human race has already imprinted its footsteps on the moon. Computer and internet rules a modern life to the most. The world has become a smaller place to live in. A modern man is primarily termed to be a citizen of this global village. All those concepts which once seemed to be far-fledged now appears to be so much possible. This trend of change has affected every spheres of the contemporary living. Likewise, gifting, in today's scenario, has thus gone online. E-gifting is a freshly coined word that is attributed to this concept of online gifting. Now, one can easily relax in his or her armchair while their gifts will be delivered to appropriate places right on time. Apart from this reliability and timeliness what these online gifting companies ensure is value for money. No more jostling through the crowd, nor any need to argue with the buyer anymore; e-gifting has truly made shopping easier.
One such renowned name in this genre of online gifting in India is GiftstoIndia24x7.com. With its dedicated service our company has touched a million of satisfied hearts worldwide. Eying on the advancement of Father's Day, our company has introduced a vast array of unique gift items those are sure to impress your loving dad back in India. Keeping the male craze for electronic gadgets in view, we offer you to send some impressive array of gizmos like digital cameras, handycams, iPods, mp3 players, etc. All these unique yet impressive electronic gadgets are sure to keep your dad on the move. Then, there are some gift vouchers to send to your father in India to celebrate this happy event. Different gift vouchers catering different requirements, like shopping or dining, are incorporated herein. These gift vouchers are definite to offer a unique gifting idea to you.
More to this, we also offer some exclusive personalized gifts which also can be sent to your father in India on Father's Day. These gifts are sure to become a memento that will be imprinted with some photograph of your choice. These personalized gifts are sure to carry your loving touch to your father back at home in India. If you are gifting with us, be sure to surprise your father in India with a wonderful gift. Furthermore, we can present him a splendid surprise by sending him an enthralling collection of men's accessories, apparels or gift hampers. These gifts, as attributed with your deepest regards will surely be eternally cherished by your father.
Send your Fathers' Day gift to India through GiftstoIndia24x7.com and expect to enjoy a carefree gifting process. The wide network of our presence renders us a possible reach to every doorstep in India. Moreover, the committed team of our 24x7 customer support is ready to help you throughout the whole gifting process. You can track the status of your order herewith at anytime feasible to you, and will be provided with the best available feedback. With our dedicated service, now it has become a matter of ease to send gifts to India nicely packed with your emotions. Be with the celebration, be with us!