Spiritual Gurus on Instagram for the New Age Millennial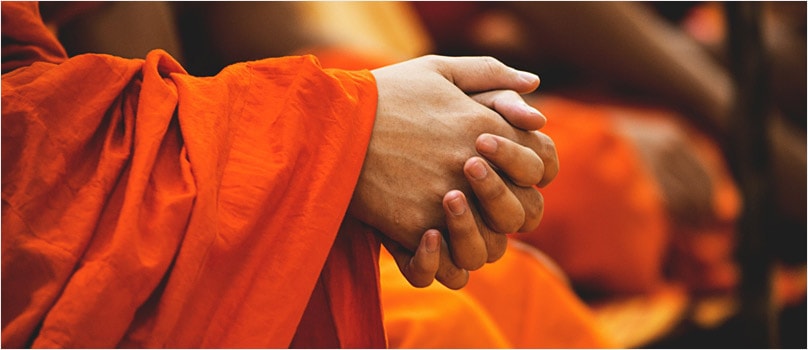 Instagram has added a new dimension to K-I-S-S (keep it short and simple). With this app taking over most of the millennial's cell phones, a short, crisp yet attractive dose of culture, tradition and religion is reaching the masses. On this auspicious occasion of Guru Poornima, we have compiled a list of 5 eminent spiritual gurus who have taken the "Insta" way to preach and reach out to the younger generations.
Sri Sri Ravi Shankar

The founder of The Art of Living - an organization that works for humanitarian and educational purposes, Sri Sri Ravi Shankar Ji has a verified page on Instagram with well over 400K followers. His feed contains inspirational quotes and snippets of his sermons that are a treat to the eyes, ears and the soul.


Aacharya Shree

Even though Aacharya Shree does not have a verified page, his teachings, values and morals are carefully curated on an Instagram page by his name in the form of quote posts. These give a new insight into one's life and actions and is hence one of the most important entrants in our list.

Dalai Lama

One of the most prominent spiritual leaders of the century, His Holiness Dalai Lama has a sense of humour that flows out of his feed and spreads among one all scrolling through it. With a whopping 1.3 million followers, he has mastered the art of Instagramming like none other.


Sadhguru

An extremely active and energetic soul, Sadhguru has the perfect balance of spirituality, fitness, fun and motivation in his Instagram feed. There are both pictures and videos on his page that his followers draw inspiration and strength from to put up their best fight on a day to day basis.


Gaur Gopal Das

A million Instagrammers follow this bubbly spiritual man for motivation. He has become a popular youth icon with his elaborate speeches and conferences on work-life balance and improving the overall quality of life, among others.

This Guru Purnima, add value to your life by letting your Guru know how important he/she is for you. Acknowledge their contributions and honour them with a token of your respect from Giftstoindia24x7.com.