Mouth-watering South Indian recipes For Rakhi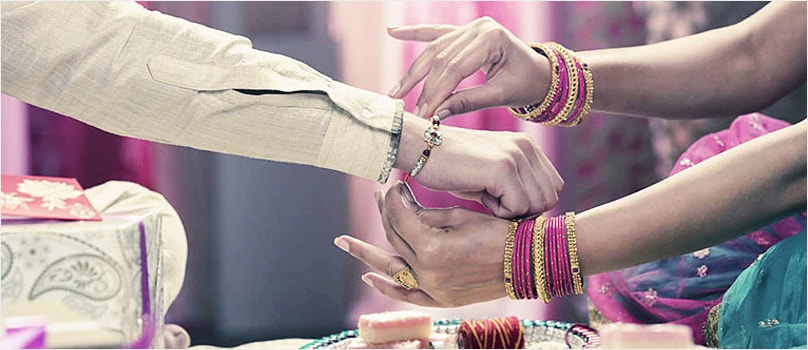 Rakhi is the time of grand feasting. During the time of the festival, all the household prepare special dishes which are enjoyed by the whole family. Starting from North Indian dishes to popular ones in western part of India are cooked by the different household. Owing to great taste and variety, South Indian cuisines also dominate the dishes cooked for the festival of Rakhi.
If you are looking to impress your sibling with your culinary skills, you can cook from the awesome diversity of South Indian dishes. However, for your benefit, in the following some of the most popular dishes of South Indian cuisines are mentioned from where you can make your choice.
Curd rice is a widely popular South Indian dish which you can cook for your sibling on Rakhi. The ingredients required and the method for preparation have been detailed in the following.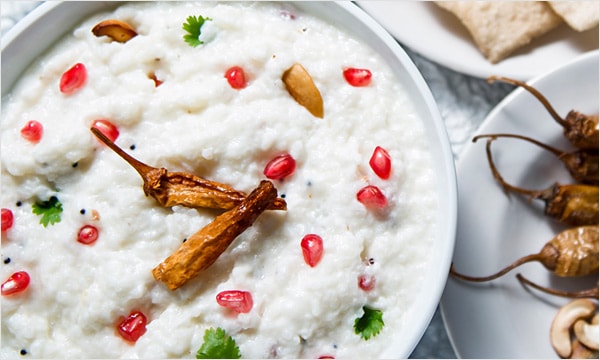 Ingredients
One cup of boiled rice
2 tablespoon of grated coconut
2 tablespoon of oil
2 cups of plain curd or yoghurt
1/4th cup of milk
2 green chilies
1 teaspoon of urad dal
1 teaspoon of chana dal Coriander leaves which must be chopped finely One and half teaspoon of sliced ginger
1 teaspoon of mustard seeds Salt to taste
Method Heat the oil in a saucepan Pour the mustard seeds to the oil Add urad and chana dal after the mustard seeds begins to pop Add the chopped coriander leaves, sliced ginger and the green chilies after a minute Cook for one minute Add the rice after you take the sauce pan off the heat After that add the grated coconut and salt Before your serve the dish, mix milk and yoghurt with the ingredients.
You can prepare a pickle dish for making curd rice tastier. In following, you will get the ingredients required and method for preparing Chili Pickle.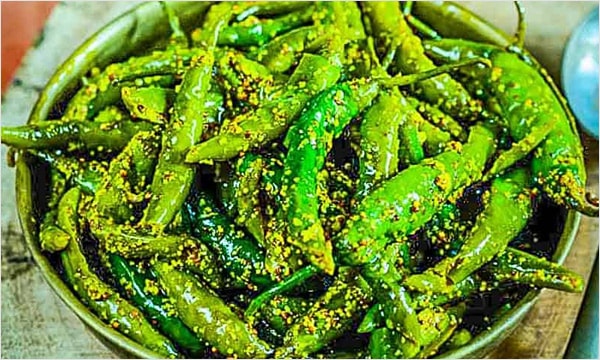 Ingredients
1 kg finely chopped green chilies Mustard Oil
1 tablespoon of turmeric powder
1 tablespoon of red chili powder
250 grams of finely sliced ginger
200 grams of finely sliced garlic
200 grams of roasted and grounded big mustard seeds
100 grams of grounded and roasted cumin seeds
3 cups white vinegar
200 grams tamarind
1 cup of sugar
1 cup of salt
Method For two hours marinate the green chilies in salt Keep the tamarind in vinegar for two hours for extracting the pulp Heat mustard oil in a large pan and then add turmeric powder and red chili powder Add garlic and ginger and stir for some time Add mustard powder and cumin powder Mix the pulp of tamarind and vinegar and mix Now add sugar and heat on low temperature for few minutes At last add the chilies and continue cooking for about 15 minutes on low temperature so that the oil gets separate The pickle is ready to be served
A sumptuous meal is incomplete without sweet dishes. South Indian cuisines is widely known across the globe for its mouthwatering sweet dishes. On the festival of Rakhi, you too can prepare a sweet dish which will surely delight your family members, especially your sibling.
Coconut Burfi is a popular sweet dish which you can prepare following the simple method detailed below.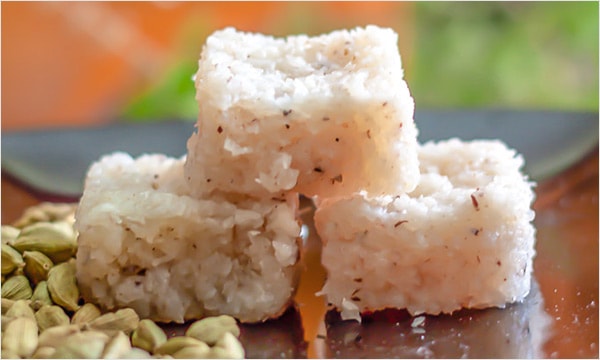 Ingredients
2 cups of shredded coconut
1 cup of sugar
1-1/2 cups of water
2 tablespoon of milk
1 tablespoon of ghee
½ tablespoon of powdered cardamom
Method Fry the shredded coconut gently in a heated pan at medium temperature The moisture of the coconut milk becomes less, take the pan off the gas In a different pan, boil the water at medium heat After the water is boiled mix it with sugar and stir until it starts boiling Pour milk to the boiling syrup Now add shredded coconut when the syrup becomes thick Continue stirring the mixture till both are thickly blended and becomes sticky After that pour the cardamom powder and ghee Again continue stirring to make the mixture thick Take the pan off the heat and pour on a plate which is smeared with ghee Make the surface even When the surface becomes cold, cut into shapes you want to and serve
Along with this mouthwatering dishes, you can also send rakhi to India with the help of the site, Giftstoindia24x7.com. Filled with a wide variety of rakhis and rakhi gifts, with the help of our site, you will be able send rakhi to India, in every corner of the country. When you are sending rakhi and rakhi gifts to India, make sure that you send a rakhi greeting card, if you know how to make a rakhi greeting card. With the above mentioned delectable delicacies, you can have a rakhi celebration which you can cherish throughout your life.