Send Gifts Of Your Choice To Your Parents On Parents' Day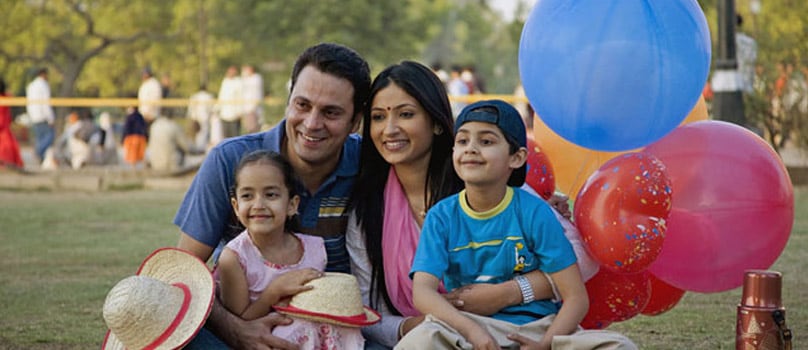 Image Credit : indianfolk
Though there is Father's Day and Mother's Day which is dedicated to the most important persons in one's life, there is also a day, better known as Parents' Day that celebrates the contribution of both mom and dad in one's life. Like all other festivals and occasions, Parents' Day is also celebrated annually. Every year, this occasion is usually celebrated on fourth Sunday of the month of July. On this day, you can do something special, like organizing a party, taking your parents out for a filling lunch or dinner, watching a movie together and more. Other than this, you can also send gifts to them. If you are staying outside the country, you can take the help of online gifting sites, like, GiftstoIndia24x7.com, to send gifts to India to your parents on this special day of celebration.
GiftstoIndia24x7.com is considered one of the leading online stores that is mainly focused on the NRIs for sending gifts to India. The vast delivery network with the awesome gifts variety, this global store has become very popular among the masses. Our website assists the NRIs to send gift to India from US and also from other countries. For the special occasion of Parents' Day, we are offering you amazing gifts from where you can make your choice and send to your parents.
The section of Parents Day gifts to India is filled with gifts likes flowers, cakes, apparels, watches, electronics and many more. We have made a very careful selection of gifts so that whatever you send from the collection are appreciated by your parents. Cakes are enjoyed by one and all, no matter what is the festival or the occasion. In our website, different flavors of cakes like chocolate, strawberry, butterscotch, pineapple are stocked along with black forest cakes. All the cakes are baked of premium quality ingredients and come from renowned five star bakers. By sending cakes of your choice to your parents, let them savor these mouthwatering delicacies on this special occasion.
Watches as gifts are preferred and appreciated by almost everyone. On this special occasion, you can send Parents' Day gifts to India to your parents from our exclusive collection of branded watches. Offered by Titan, Fastrack, Jean Fendi, Timex and more, our selection of watches is the finest. You can send classic timepieces from the categories of Jean Fendi, Timex and Titan, on the other hand, you can also send trendy watches from the Fastrack category.
which come with more than one kind of gifts in a single unit can be an interesting gift that you can opt for your parents on Parents' Day. If you browse through this category of gifts in GiftstoIndia24x7.com, you will be amazed to find out the excellent gift combination that we offer in each of the hampers. Some of the gift items that you can give with the help of our gift hampers are branded perfumes, soft toys, flower bouquets, gift vouchers and even apparels. If you are looking for something different other than gift hampers, you can go for the gift vouchers. Gifts vouchers coming from recognised eating joints and restaurants like Taj, Pizza Hut, Mainland China and more are displayed in this category. Along with the food gift vouchers, there are also shopping vouchers offered by Big Bazaar, Pantaloons, Wills Lifestyle and lot more are also displayed. In addition, you will also find jewellery gift vouchers.
Some other products that you can send as Parents' Day gifts to India include apparels, electronics, sweets, home decor items and more. We, at GiftstoIndia24x7.com, are ready to help you to make a Parents' Day celebration which will be remembered by your parents in the years to come.