Image Credit : sippingthoughts
When it comes to Parents Day; children living in US for their education or job find it difficult to reach their mom with gifts to India. She is the one who showed you the light of the Earth, she is the one who taught you to walk and speak, and it is your mom whom you call first in your need. She is the person with whom you can share all your emotions; with whom you can laugh out loud and cry hard because you know mom won't leave your side. It is her gratitude which has helped you to grow up as a responsible social being and now it's your time to thank her for her contributions in your life. For a mother her children, family and home are the world and she is ready to go to any extent to see her little world happy and playful. So why not this Parents day send your mother home décor gifts? They make wonderful Parents Day Gifts to India for your mother. Lets check out few examples.
The Stunning Ceramic Swans Show Piece is a unique show piece of two love swans. The off-white swans facing each other are shown as swimming on a bed of roses. They make perfect gift for your home.
Lord Buddha is the symbol of spirituality and sanctity. The Holy Meditating Buddha Showpiece statuette is made of porcelain, this show piece exhibit precise artwork. The calmness and purity exuded from this sacred figure will inspire the recipient in the path of holiness. Make your mother happy with this gift.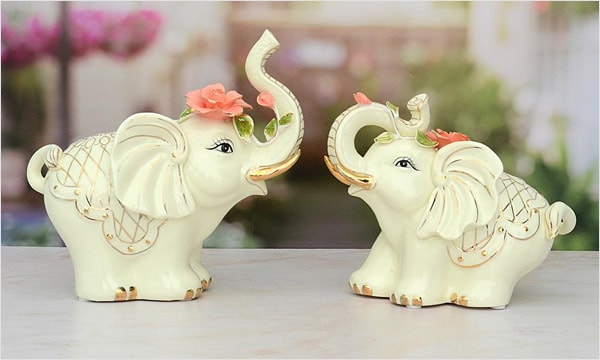 Enhance the beauty of your home by sending your beloved mother this Golden Love Couple showpiece to India. It has been fantastically designed and decorated and attractive golden color enhances the beauty of this showpiece.
This shining wall hanging of Spiritual Ganesha can be a perfect gift for your loved ones on religious festivals and events. Made of Brass and gunmetal, the show piece is beautifully crafted with its intricate and unique detailing. It will delight your mother to no end.
With such range of home décor items; sending gifts to India from USA can bring thousand dollar smile on your mother's lips. Now you can send gifts to India easily and on time to make a great surprise for your mother from this reliable online shopping portal of India. So choose the best gift item and make your mother feel special letting her enjoy her success with yours.