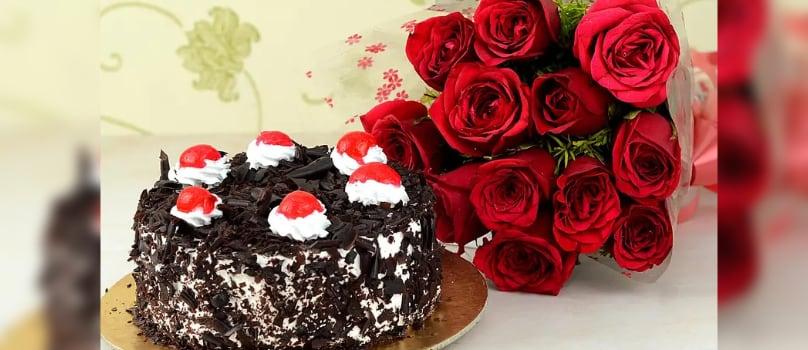 Ahmedabad is a city famous for its rich heritage, festivities and culture. It surely is a lovely city to reside in. However, due to increased globalisation in recent years, many people have left their hometowns in India to settle abroad. In such situations, distance becomes a huge problem for loved ones.
Gift giving has always been a gesture to express love,care and your warm wishes to our dear ones. Covering distances seem easier when a token of regard and acknowledgement in the form of a meaningful gift can be sent to close ones. In today's age where almost everything is digital, being able to send gifts from one corner of the world to another online is the best way to go. With this blog cum guide, we'd like to share with you steps through which you can easily send the most favoured gifts such as flowers and cakes to dear ones in Ahmedabad, online.
When it comes to gifting, flowers and cakes act as one of the most important heartwarming options for every occasion. Be it love, appreciation, admiration or respect, the combo of flowers and cakes helps you to express every emotion in the warmest way possible! Keeping various tastes and preferences in mind, we present to you a wide range of flowers and cakes that can be sent to your dear ones in Ahmedabad regardless of where you are located! Explore the options on our website and opt for the flower and cake combo according to the taste of your loved ones in Ahmedabad.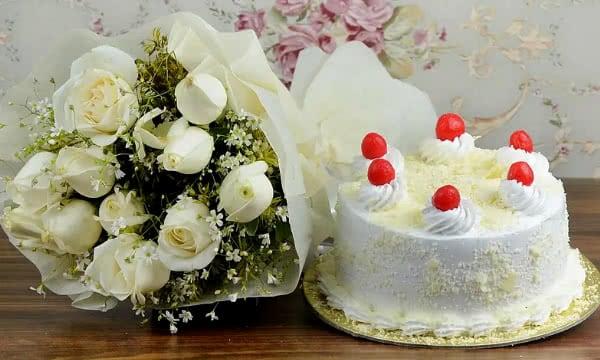 Much to your delight, the process of sending flowers and cakes from our gifting website is simple and hassle-free. Here is a simple guide that can help you send cakes and flower combos to your dear ones in Ahmedabad regardless of the occasion. First, select the perfect combination of flowers and flavor of cake that you'd like to send to loved ones in Ahmedabad from a plethora of options on our website. We specialise in sending gifts to dear ones in India. With such verified services you can be assured that your close ones will only receive the finest products. GiftstoIndia24x7 vouches for the quality and freshness of flowers and cakes even if they are delivered at midnight or on the same day.
After you find the ideal flower and cake combo from our verified online gifting portal, the next few steps should be quite easy. Select the option that looks perfect to you and add it to your cart. If you like a few other items from the portal, you may choose to add those too. After finalising the items in your cart, click the checkout option and add your loved one's address in Ahmedabad. You may also need to add your address as the sender of the gifts.
Finally, after including all the additional details and double checking you can proceed with the payment. Since the gifts would be sent to a city in India from an abroad location, the payment options will be to your convenience such as making transactions through international cards and portals like PayPal.
This is how you can easily send the world's most beloved gifts, flowers and cakes to dear ones in Ahmedabad easily and convey your warm wishes to them in the most thoughtful way.