Send Beautiful Sarees for Your Dear Ladies as Gifts to India from UK
Sending gifts is one of the most beautiful ways to convey love, gratitude and concern for your near and dear ones. Everybody loves to get showered with gifts. It is great to celebrate the presence of loved ones in life with gifts, whenever an occasion calls for it. If you are residing abroad and are unable to be in India at any joyous occasion, you can send delightful gifts to your loved ones in India. Sending gifts to India from UK or other countries is now just a matter of few clicks.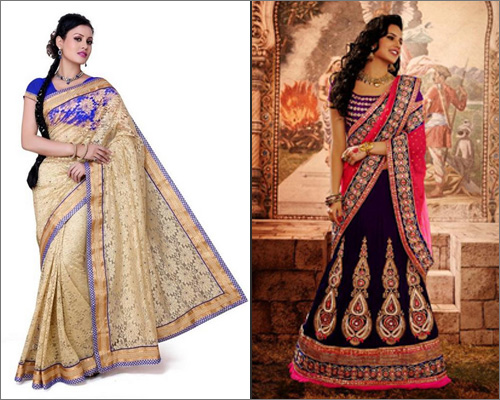 Mother, wife, sister, aunt and girlfriend are the special women in everyone's life. These dear ladies must be appreciated and loved for all that they do and also for just being there in our lives. They deserve to be pampered and feel special. It is always advisable to send them gifts from best sites to elate them on special occasions. For example, you can send birthday gifts to India from UK or other countries, to express your love and gratitude on their birthdays. You can browse through the exclusive products that are available on GiftstoIndia24x7.com and avail the prompt delivery service to India.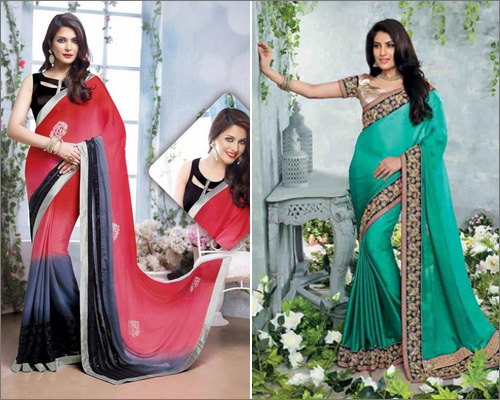 It is an universally accepted fact that Indian women look best in sarees. This ethnic wear makes an Indian woman look beautiful and gorgeous. So you can plan to send beautiful sarees for your dear ladies. There are some gorgeous sarees on the website of GiftstoIndia24x7.com, which is considered to be the best site to send gifts to India. You can select from cotton, net, silk, cotton silk, chiffon, brocade, brasso, art silk, chanderi silk or zardosi sarees for your loved ones. The collection is exotic and will surely leave you spoilt for choices. The color of these sarees include azure, turquoise, magenta, beige, cream, vermillion red, apricot, aloe vera green, mint, lemon and more. There is a saree for every occasions like birthdays, weddings, anniversaries, parties and other festivities.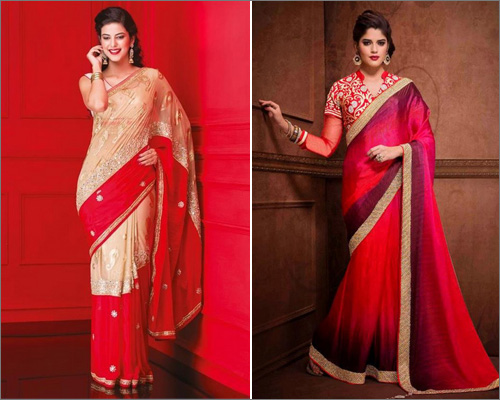 The sarees have been beautifully segregated into various sections like Designer Saree, Bollywood Saree, Bridal Saree, Partywear Saree, Casual Saree, Half-Saree and Lehenga style Saree. This means there are sarees that will suit almost all kinds of mood of your dear ladies. The zari work, block print, aari work, brocade patch, butta work and bugle beads cutdana, blended with checkered decorative prints make these sarees look elegant. Before sending beautiful sarees for your dear ladies, you must take into account their tastes and preferences. For example, if you plan to send a saree for your mother or aunt, you can opt one with elegant and classy look. But if you plan to send beautiful sarees for your wife or girlfriend, then you need to go for sarees with a contemporary or a trendy look.




No wonder sarees can make your dear ladies look gorgeous, sparkling and elegant. In fact, sarees can enhance the personality of any woman while complimenting her looks and style. Today, it is quite convenient to buy Indian sarees online for your loved ones, with the help of numerous online gifting portals, one of them being GiftstoIndia24x7.com. Sarees come in exquisite patterns, vibrant colors and exclusive designs. Nowadays, Bollywood divas have been showcasing sarees in both traditional and contemporary styles. Embroidered, designer, classy, traditional and contemporary sarees with velvet border, lace border, contrast border, scallop border and temple border are in vogue this year.

Sending gifts to India from UK, in the form of beautiful sarees will definitely bring a wide smile on the faces of your dear ladies. Since GiftstoIndia24x7.com is the best site to send gifts to India, you can easily send birthday gifts to India from UK, USA, Australia or other countries and make your loved ones smile.