Prepare something special for your mother on Mother's day
Whether you are a son or daughter, Mother's Day is a great opportunity to show your tender love and care towards your mother. Whether you see your mom everyday or you see her once a year, you'll make Mother's Day very special for her if you can spend time with her on this day. Don't miss this opportunity to make your mom feel special. Mother's Day is an occasion that is celebrated all over the world. After all, everyone wants to show their appreciation to their "greatest woman". Sometimes, the best Mothers Day gifts are the traditional kinds such as flowers, chocolates and jewelries. Your mother will be ecstatic to receive these gifts on this special occasion. If you are away from your mother, you can send mother's day gift to India through GiftstoIndia24x7.com and make Mother's Day very special which your dear mom will remember for a long years to come. Give your gift a special touch by giving her some thing handmade, such as a greetings card. She will surely love it. Personalized gifts to India on Mothers Day is also a good idea to give her a unique gift she would never have expected. This is your chance to surprise her by sending mother's day gifts to India. Some families have a routine where they take Mom out to eat, or come over and fix dinner for her, but this year you can do something unique. Cook or bake something special to make your mom feel cherished. Although going out to eat is nice, it's a crowded experience that's gets over and done soon. Here are some delicious recipes which you can make for your mom on this day.
Channar Payesh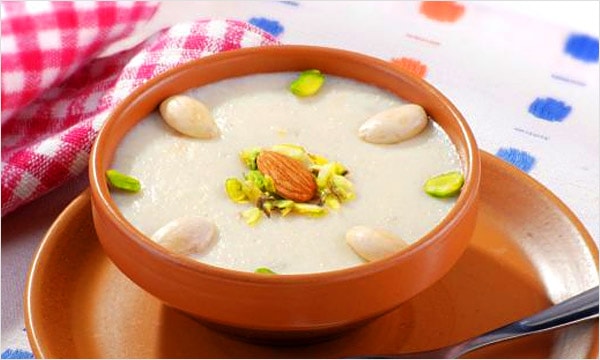 Ingredients:
1/2 litre Milk
1 tin Condensed milk
2 tablespoons Sugar
1 cup Water
2 tablespoons Nuts
2 tablespoons Raisins
Method: Make a thin syrup of the sugar and water. Put the chenna (cottage cheese) in a bowl and add the hot syrup into it, blending it thoroughly. Boil milk in a deep bottomed pan. Add the condensed milk. Simmer for 1-2 minutes. Cool till just warm. Add the milk mixture into the channa, a spoon at a time. Mix vigorously to form a homogenous mixture till all the milk is used up. Pour into a bowl. Mix in the nuts and raisins. Serve the channar payesh chilled.
Strawberry Cupcakes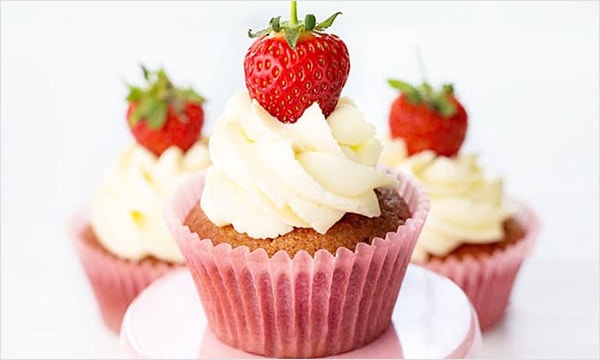 Ingredients:
3/4 cup All purpose Flour
1 tsp Baking Soda
1 cup Sugar
1/2 cup Walnuts (chopped)
1/2 tsp Vanilla Extract
1/2 cup Vegetable Oil
10 oz pkg frozen sweet Strawberries
If desired Sugar (powdered)
Method: In a bowl combine flour, baking soda, sugar and walnuts together. Beat together vanilla and oil in another bowl till well mixed. Combine strawberries. Beat in a mixer at slow speed till strawberries are broken somewhat. Add flour mixture. Mix slowly till smooth but pieces of strawberries are still visible. Pour batter into greased muffin tins, filling to half. Bake at 350 degrees F till they are done, it will take about 30 minutes. If desired drizzle with powdered sugar. Be it any occasion or event you can Send Gifts to India to your loved ones, wherever they are settled. Your Gifts to India from US to your mother can be delivered through GiftstoIndia24x7.com owing to its global delivery service. Send gifts through the online portal and experience a hassle-free gifting.