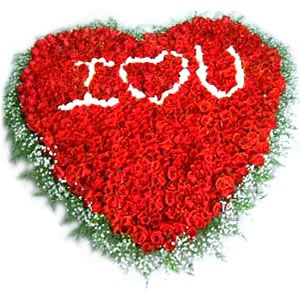 Gifts are the best way to let people know that you care for them. As India is a land of multiple festivals, NRIs send gifts to India, on such special occasions and their favourite means of sending gifts is - online gift stores.

Bangalore is the IT hub of India, and people from different parts of India are moving to Bangalore for great better job opportunities. So, if it is a special occasion in Bangalore, and you want to delight your dear ones living there with flowers, then you can always use the online florist - BangaloreFlorists.com, to send flowers to Bangalore at a lightning fast speed. If you have forgotten to arrange gifts for a special occasion in Bangalore, beforehand then you can easily use the Express Delivery service of BangaloreFlorists.com, to send gifts to Bangalore on same day or within twenty four hours. Express delivery services are very much in demand, as most of the people forget to make pre-arrangement of gifts. So, the online florist - BangaloreFlorists.com, has launched an excellent Express delivery service section.

In the express delivery section of the online gift store - BangaloreFlorists.com, you will be able to find gorgeous flower arrangements, that will surely impress your dear ones on a special occasion or festival.

Sending online flowers to Bangalore is very convenient and easy, with our online portal. Our website is very user friendly, therefore you will be able top navigate through it very easily and find the gift of your choice. Listed below are some of the popular flower arrangements that can be sent to Bangalore within twenty four hours of order placement via BangaloreFlorists.com.
White N Red Rose Basket - If you really want to express your heartfelt feelings then you can never go wrong with gifting flowers. This beautiful flower basket available on the online florist and gift store - BangaloreFlorists.com, comes with exotic red & white roses and fillers. The basket contains 150 roses. The basket comes with the word 'Love' written with red roses. Your dear one in Bangalore will be thrilled to receive this gorgeous Rose basket. Send flowers to Bangalore and express your care and affection.

501 Wishes - If you are crazy for your love, living in Bangalore, and want to do something really crazy about it. Then a bouquet containing five hundred and one roses should do the trick. The bouquet is embellished with ferns and gladiolus borders. The wonderful flower arrangement ha the words " I LOVE U" written on it. Order these amazing flowers through BangaloreFlorists.com and makeyour beloved feel extra special.

Treat With Love - If it is a special occasion in Bangalore - like you beloved's birthday, your anniversary, Valentine's Day etc. Then you can always send this wonderful gift package. This lovely gift hamper that comes with 150 Red Rose Heart Shaped Basket and 1 Kg Heart Shaped Strawberry Cake. This gift hamper will definitely add smile on your dear ones face. With this gift any special occasion will become even more special.

It is only human to forget! So, if a special occasion has slipped by your mind, then you can still surprise your dear one at the last moment by using the express delivery service of the online florist BangaloreFlorists.com, to deliver flowers to bangalore within twenty four hours.