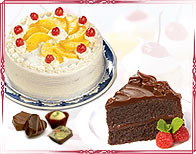 Gift is always been a wonderful language to express the love and affection to the special person. It becomes much more valuable when the sender and the receiver live miles away from each other. The distance created by time and space can be bridged by sending a beautiful gift. Gift has the magical power to connect two people emotionally. After the emergence of internet, gifting has become easier and dynamic than ever, thanks to the online gifting stores which offer a huge collection of gift items to choose from as well as provide the service to deliver those chosen gifts to that given address anywhere in a particular country at the least possible time.
Giftstoindia24x7.com is one such site which specializes in sending gifts to India at the minimum possible time with the best possible packaging ensuring complete customer satisfaction. This company encompasses a great range of gift items including anything and everything one can think about to send as a gift. Gifts are available here for everyone of all age groups and genders.
Recently a new section of gifts, five star cakes, has been introduced by the company. This is an exclusive section of mouth-watering cakes from the Taj bakery, bakers of one of the best five star hotels. These cakes are baked with special care and five star treatment using the best quality. With a mind blowing taste these five star cakes are sure to win the heart of your loved ones. You can send these awesome treats as a surprise gift and make the day exceptionally beautiful for your near and dear ones. You can send this five star cake as a birthday gift or Valentines Day gift or wedding anniversary gift for your special someone. These delicious cakes will be fresh and will surely gratify the taste buds of your near and dear ones. Let them enjoy a different and lasting experience which they will cherish for years.
The CEO of the company, Mr Amit Desai says, "Five star cakes are meant for a special day. Heavenly taste of this high standard cake is sure to make a delightful pleasure for the taste buds of your special someone."
The collection of baked delights offered by Giftstoindia24x7.com is a new delicacy to be tasted and send as gifts to India on any happy occasion or festival.