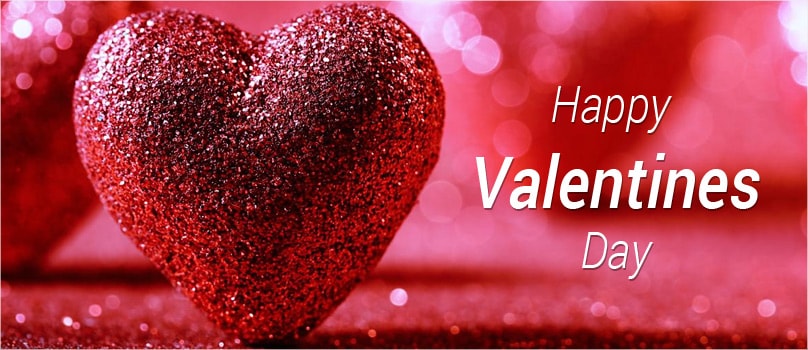 We sat side by side in the morning light
and looked out at the future together.- Brian Andres.
God created human beings and infused emotions in them. The best among all the emotions is love. Love makes one humble and a better individual. Love has nothing to do with hate and has everything to do with compassion. Love helps one to evolve and mature. There is no single word that can define love. It is emotion, passion, fellow feeling, intense desire and ineffable feeling of affection. Valentine's Day is one of the major festivals of life which celebrate love. It is a day when lovers share, care and tend to be there for each other. There are a number of ways in which the time can be made special. Venturing out to an International Beach as Romantic Getaway can just be an irresistible idea!
Miami Beach in Florida is a fascinating place for Valentine vacation. It is a famous tourist destination since the 1920s. Abundance of sand, sun, entertainment and excellent dining put Miami Beach in a separate league. There is lot to enjoy in Miami where fun never ends! Great shopping experience, Museums and other attractions at a stone throw distance and what not! Couples deeply in love can not ask for any thing better. Every bit of the beach gives them a freedom to enjoy the company, the closeness and the magical words which are all about love.
Miami Beach has a pleasant weather which makes it more appealing. There is a lot to explore at the Beach apart from enjoying the sea, the sand and the beauty of nature. The Bass Museum of Art is a much frequented place. Established in 1963, the museum presently occupies which was earlier the Miami Beach Public Library and Art Center. It is now the centerpiece of the historic district of Miami and enthralls by its sheer beauty. Just a place to enjoy for the lovers! Miami Art Museum, Miami Science Museum, Vizcaya Museum & Gardens, Museum of Contemporary Art-North Miami and the World Erotic Museum are also fabulous places to be in.
One of the major landmarks of Miami is the South Beach. Its offers sun, surf and beautiful Art Deco buildings where romance rekindles with a new found passion. In Lincoln Road unique shopping and dining experience await the romantic couples. Imagine the moments shared at the cozy corner of a restaurant with dim lights looming over the head and love enriching two souls! Restaurants in Miami offer everything from hip to haute cuisine. Cuban, Brazilian, Haitian, American, Fusion, you name it and you get it! Some of the places that can be tried out are Van Dyke Café, Gelateria Parmalat, The Dynamo Café, The Forge and the News Café.
Miami is an endless treasure trove offering something new every day. Lovers can enjoy, explore and feel the essence of love in Miami. They can refresh their lives with an energy which will be with them once they are away from the place. In the beach and surrounding town of Miami fun filled activities happen from time to time which spice up every moment of being there together. Valentine's Day on 14th February is all about love. A day which means the world to two individuals who have decided to tread the path of love, no matter what comes there way. They can make the journey unforgettable by undertaking a trip to the Miami Beach in Florida. Love here finds its meaning, a destination worth pursuing.