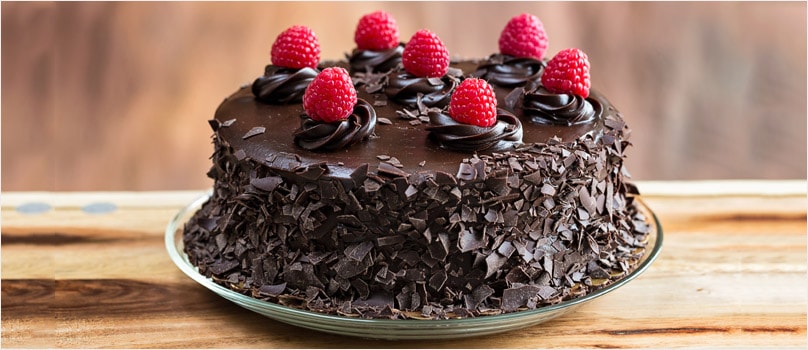 A mother is a friend, a mentor and a guide. A child comes to this world and grows up to be a person, all under the watchful eyes of the mother. A child sees and perceives the world as his/her mother introduces it to the child. Mother's day is that time of the year when we get to thank our mother for all that she has done to bring us up and make her feel special. GiftstoIndia24x7.com lets people from all around the world send mother's day gifts to India to their mothers. The wide range of gifts will surely convey to the mothers that they are special and we will always love and cherish them throughout our lives. The gifts will be delivered to across 500 destinations in India. Some of the best gifts that a person receives throughout his life is in the form of his mother.
A child is what his mother makes him to be. There are some of the best moments that are spent with one's family. Right since the moment she brings us to this world till the time she breaths her last, a mother is always there to look after us. During exams, she would be awake till the time we slept. She experienced the same excitement when we scored top marks and she would equally share our sadness. So, throughout our life, we have always found a constant companion with us, our mothers. Making our mothers feel special with a range of gifts on mother's day will surely add to the festivities. GiftstoIndia24x7.com has a wide range of mother's day gifts to India which will surely tell her that she is special and that we will always love her, wherever life takes us.
With the turn of the century, globalisation has become a buss word. As a result, many people have to leave for the foreign shores owing to job-demands. They have to stay far apart from their loved ones for months on end . They eventually miss out on important family occasions like mother's day. So, they are in the look-out for ways to send gifts to India to make their mothers smile and love them all the more. When you send gifts to India, you can feel an instant connection with the person who receives them. Our site has a wide range of mother's day gifts which will surely blow her away. Cakes play an important role in every celebration. They are liked by one and all. When you send cakes as gifts on mother's day to India, you instantly win the heart of your mother.
If you want to make your mother's day truly special. You can choose from a range of exclusive cakes as gifts to India which will surely make your mother more than happy. When you send cakes to your mother that are made from the leading hotels and bakeries, you will surely gift her a piece of luxury. There are a host of cakes which you can send to your mother. The cakes are of the top flavors such as vanilla, strawberry, pine-apple and chocolate. The cakes will be shipped from the nearest leading hotel to the address of the recipient.
We also have a wide range of gifts to India which you can send to your mother. The gifts such as jewelleries, sarees and watches will truly convey your deepest respect to your loving mother. You can also make your mother's day special by gifting her a mother's day serenade. The serenades will make the days leading up to the mother's day, special and will surely make your mother feel proud about you. When you send a gift to India through us, you can be rest assured that your gift will be delivered right on time for the festivities. Our 24x7 customer support will keep you updated about your gift to India and will ensure that your mother's day this year remains truly special.