Make Father's Day Memorable With Gifts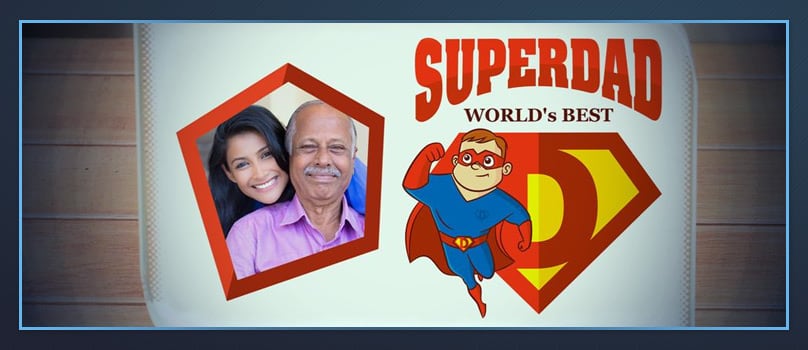 Have you given a thought of what you will be doing when the whole world will be celebrating Father's Day? You too can make this special day celebration of fatherhood memorable by sending gifts to your dad with the help of GiftstoIndia24x7.com. Father's Day is the day for letting your father know how much he means to you and how much you love him. As the day is coming near, gear up to send Father's Day gifts to India with the help of the number 1 e-gifting portal, GiftstoIndia24x7.com.
Formed more than a decade back, GiftstoIndia24x7.com is aimed to provide the global Indians the opportunity to send gifts to India on any occasion and festival which they cannot attend. We have dedicated an entire category for the occasion of Father's Day. No matter what want to gift to your father on Father's Day, you will get here at our website, GiftstoIndia24x7.com.
The various gifts which are stocked in the section of Father's Day gifts to India are classified under different categories such as Personal Care, Father's Day Hamper, Watches, Electronics, Mobile Phones, Gift Vouchers, Perfumes and many more. Hampers are one of the most appreciated gift items, which you can send to your father with the help of Father's Day Hamper. Whatever gift hamper you choose from our website, it will come with more than one gift. So, if you choose Handsome Hamper, you will be able to send Peter England shirt and a Azzaro Chrome perfume to your dad.
Men like women also need their share of personal grooming in everyday life. You can give your father the opportunity to self groom by sending personal care products as Father's Day gifts to India. In the category of Personal Care, you will come across a variety of products ranging from shaving gel, cleansing, cologne, shaving razor, deo talc, body spray and many more. With personal care products, you can team up perfumes as well. Perfumes from Lacoste, Allure Homme, Giorgio Armani, Dior Homme, Burberry, Huge are displayed in our website.
Gift vouchers in our website is a very popular gift form which you can send as Father's Day gifts to India. In our website, you will get gift vouchers offered by top brands which include Adidas, Baskin Robbins, Reebok, Pantaloons, Shoppers Stop and Titan. Our gift vouchers from Taj will let your dad savor mouthwatering dishes in the most lavish way possible.
Father's Day Mugs is one of the most unique gift categories from where you can send gift to India from US and other countries to your dad. Since the mugs cannot be personalised, you can add a personal message or customize it with a photo of you and your father. There are a variety of mugs you can choose from. If your father has a sweet tooth, then you can send him delectable fresh cakes, luscious branded chocolates to India and delightful sweets. With these amazing gifts, make a memorable celebration of Father's Day which will linger in the memory of your dad for a long time.
Apart from the spectacular variety of gifts, GiftstoIndia24x7.com boasts of many things, impeccable service is one of them. Our website has a wide delivery network, which ensures the fact that your gift will be delivered at the right place and time under every circumstances. In addition, we have highly proficient customer care support, which is always there to help the customers regarding service and products 24x7.com. Since you have come to know when is Father's Day, send gifts and surprise your dear dad.