Custom and Celebration of Karwa Chauth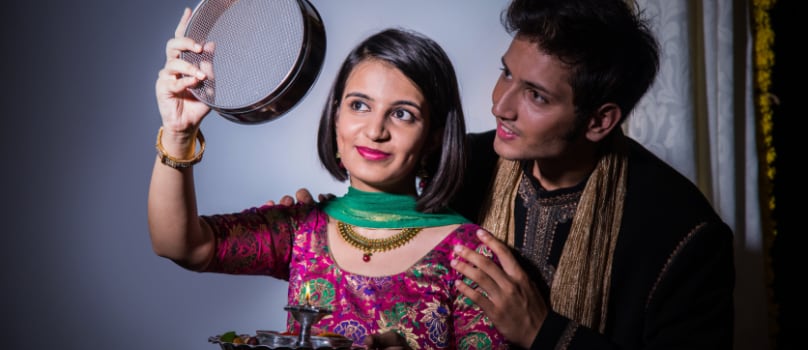 Matrimony is the bond between two people who pledge their devotion to each other during the time of sickness and health. Indian culture lays a huge emphasis on festivals and celebrations that mark the importance of this bond. If you are a citizen of India, then you must be aware of the festival of Karva Chauth. This is one of the festivals of India that is celebrated in most of the north and north-western states of India. Not only these states, but there are functions held all over the world wherever Indians reside. If you are an Indian and away from your wife, then you should send online gifts to India today itself to show your wife the love she deserves.
This year Karva Chauth will be celebrated in India on 30th October which is a Friday. The preparations for the festive day has already begun in many parts of the world. And if you are unaware of the customs and traditions of the festival, then we will acquaint you with them in the coming paragraphs.
Customs and Celebrations of Karva Chauth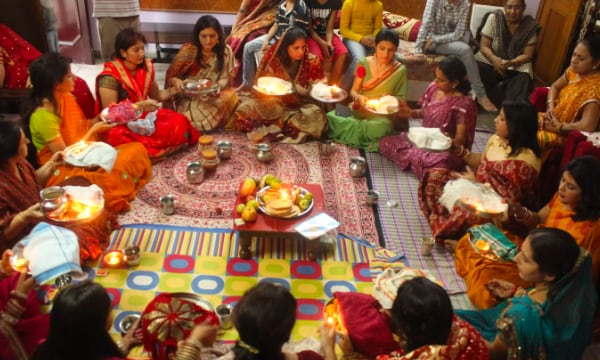 One of the most important tradition or custom of this day is the Sargi, which is a festive breakfast consisting of jalebis, milk and fenis that is given to a daughter-in-law from her mother-in-law. It symbolizes the bond of love they share and this breakfast is the feast that every Indian bride eats before the dawn breaks as she has to fast for the entire day without water or anything. Another ritual which is an important part of the celebration is the mehendi or henna. Every bride applies the mehendi prior to the festival and the colour of the mehndi signifies the love her husband has for her. Another important part of the traditions of the festival is of course, the red saree. Every married woman dresses like a newlywed bride and then prays in front of the moon, and then simultaneously touches the feet of her husband. To give your wife the love and blessings, you can search for great Karwa Chauth gift ideas from online sites.
With the fast delivery options available today, which connect you with your loved ones, sending gifts has become really easy. If you are not with your wife on this perfect day where she will be praying for your longevity, then you should send gifts to India same day delivery. And there are many online sites today that give the option of selecting amazing birthday gifts to India and you can easily choose the best one for your wife. A red saree is the mandatory gift to be sent to your beloved wife without a doubt.
A festival that is celebrated with pomp and joy, India truly has a lot to its culture. With the amazing Karwa Chauth gift ideas, you can always surprise your loved ones.