Some Fascinating Facts about Jamshedi Navroz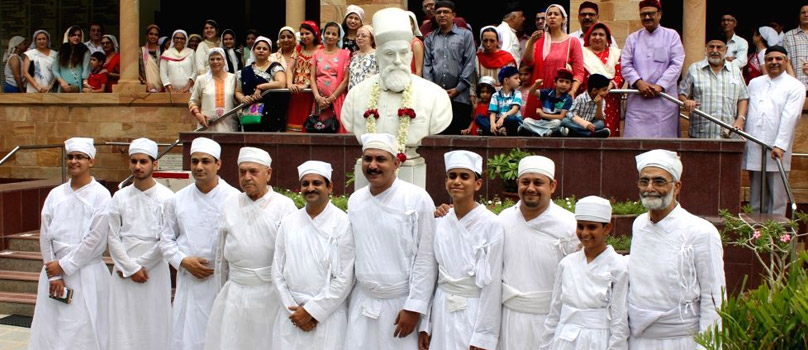 Image Credit : prokerala
Celebrating Jamshedi Navroz is an annual event for the Parsis in India and the Persian community all around the world. Sending gifts to India is a very common procedure during this time and many wonderful options can be seen. Literally, the term 'Navroz' means new day while 'Jamshedi' refers to the erstwhile King Jamshed of Iran. Hence, Jamshedi Navroz is a celebration of new year and the Parsis give a lot of importance to this day. Various India gifts are exchanged among friends and relatives during this auspicious festival with many facets. There are various interesting facts related to this festival and a few of these are going to be discussed here.
Navroz means a new day and this refers to the fact that it is the beginning of the Persian year. The celebration has a very ancient origin and is believed to have started around the Sixth Century before Christ. Vernal equinox is that time of the year when the day and the night are of the same length approximately. This fascinating event is celebrated on this occasion which also signifies the crossing of the equator by the sun.
Image Credit : irantourismsite
King Jamshed was a very learned scholar and it is he who started the calendar followed by the Persians. He determined this day, which is actually the day he began his reign, to be the beginning of the near year. The constellations Pisces and Aries also play an important role as they stand at the beginning and end of the astrological year. King Jamshed concluded that it is on this day that the sun moves from Pisces to Aries, thus giving rise to a new year.
The Haft Seen table is a very important part of this festival as it signifies wealth as well as prosperity. The table is set with seven special items that start with the syllable 'S' along with other objects. It is also customary to exchange dry fruits and food grains on this occasion among loved ones. This exchange symbolises the excess of produce and the maintenance of the important things in life in the coming year.
Various Jamshedi Navroz gift to India ideas can be found online on this premier online gift store for India. You can send gift hampers to India for your dear ones in India that consist of a number of exclusive gift items. Such gifting options include flowers, cakes, dry fruits, fruits and chocolates among many others. Sending home decor gifts is also a good idea as houses are thoroughly cleaned during this time. Various colourful and also useful gift items can be found on this online gifting portal for this occasion.
Make this celebratory occasion of Jamshedi Navroz an even more auspicious one even if you are away from home. Send online gifts to India for your friends and family members there from any part of the world. This online gifting portal showcases many such exciting gift items for this as well as other festivals.