Delight Your Dear Ones with Delectable Handmade Chocolates
When you think back of your childhood, what do you think of? Does any frame from your memory have you baking some cookies with your mom or eating puddings that your grandma made? You may not remember eating take-out as much as eating home-cooked stuff? The simplicity, the love, and the experience that handmade items, food or not, bring. This feeling of nostalgia is much stronger if you are away from your country, your people, and your loved ones. You can make your loved ones relive this experience when you send gifts to India through this online gift store.

Handmade chocolates to India make for wonderful ideas for gifts to India. They can and do add extra sweetness to any occasion. Not only do they appeal to your lady friends, they are the perfect gift if the idea is to show some warmth. Handmade chocolates taste great and look homely. Imagine your loved ones nibbling on these and remembering you all the while. If you do not have time to make chocolates for your special people staying away in India; this is the next best thing you can do.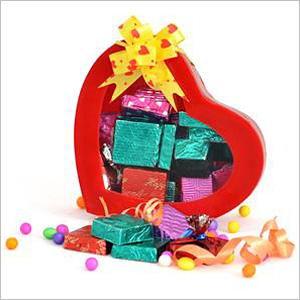 The handmade chocolates offered at this online gift store are absolutely fresh and are made on the day on the order. Typically, handmade chocolates refer to the softer varieties such as bob bon, truffles, ganaches, and caramels; and not chocolate bars per se. They are mushier and smoother, and that's why they leave a lasting lingering effect on the lips and on the mind of your recipients when you send gifts.

This online store offers a variety of assortments and packaging you can choose different. While boxes are conventional, potlis are traditional. You can choose from different types of boxes and packaging. Choose from exciting colors and sizes of boxes, trays, and potlis. The gift as well as its packaging, all contributes towards a great gift experience. This online store tries to provide both the gift item and the gifting experience.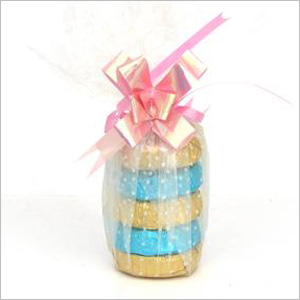 You can mix and match handmade chocolates with other gift items. A few good options that go well with handmade chocolates is to send dry fruits to India and sweets. Seemingly crazy, but you can also combine store-bought variety of chocolates with the handmade ones, just to add a touch of variety.

There are so many other items that you can include when sending gifts to India from US. Flowers go very well with chocolates. So do picture frames, personalized coffee mugs, and other memorabilia. You can also add some soft toys to the kitty and it will be a great addition. This online store can help you arrange such great selections delivered to your loved ones in India on the same day as ordered.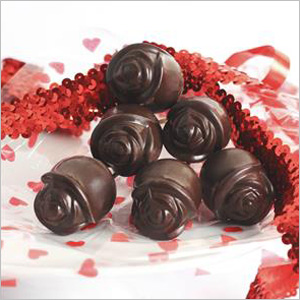 So drop the run-of-mill choices for a gift to be sent to India in the favor of handmade chocolates. Try is once and take pride and delight in how much your loved ones will enjoy your gifts to India from US.