Birthday Hampers and Birthday Vouchers as Gift Ideas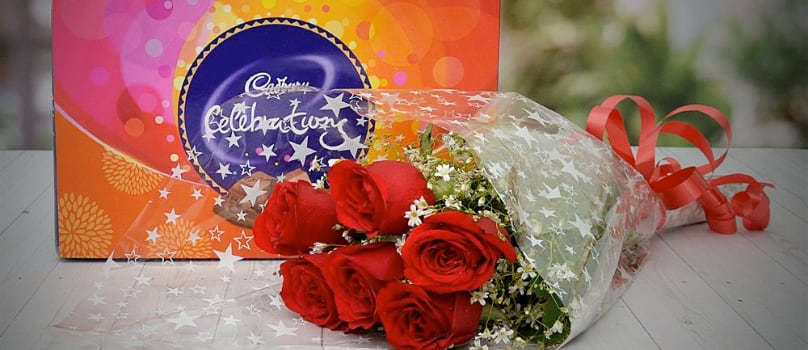 Birthdays are one of the most awaited occasions of everyone's life. Everyone wishes to celebrate birthdays with great pomp and show. Apart from cakes and celebration, gifts hold an integral part on birthdays. If there is a birthday coming up in your family or friends which you cannot attend, you can send gifts through various online gifting portals. There are a number of online portals which enables the Indians living outside the country to send gifts to India. GiftstoIndia24x7.com is a global store from where Indians from the different parts of the world send gifts to India on different festivals and occasions.
If you are staying in US, you can even take the help of our website for sending gift to India from US. For the occasion of birthday, our website has assigned a separate section for a variety of gifts. The varied gifts are stocked under various categories which include Age Wise Birthday Gifts, Birthday Flowers, Birthday Cakes to India, Birthday Chocolates, Birthday Hampers, Gift Vouchers and more.
Along with the category of Birthday Cakes, the other two most popular categories of gifts are Birthday Hampers and Gift Vouchers. Birthday Hampers and Gift Vouchers can be considered one of the most popular gift ideas for birthdays as these are appreciated by one and all. Birthday hampers to India will let you gift your loved ones more than one combination of gift. On the other hand, with the help of gift vouchers, the recipient will be able to buy gifts of their choice from a particular brand.
Our category of birthday hampers have been further categorised into Birthday Gift Hamper, Flower Combo, Chocolates Hampers and Sweets Hamper. Each of the different categories are filled with gifts which will surely be appreciated by the recipient. Some of the hampers from where you can make your choice include, 'Love Filled Heart', 'Lovely Combo', 'birthday Treat', 'Surprise Gift Hamper' and more. The gifts that you can send to your dear ones through these hampers are flower bouquet, cakes, soft toys, chocolates, fresh fruits, apparels and dry fruits.
Similarly, in the other birthday hampers, you will get a combination of unique gifts, which you can send to India on birthdays. For example, in the Chocolate Hampers, you can choose from hampers offering gift combination of potato chips and chocolates, chocolates and sweets and chocolate and cookies. If you want to add flowers to your birthday gifts to India, you can give the hampers stocked in 'Flower Combo'. In the section Sweets Hampers, whatever hamper you pick, it will come with a packet of tasty sweets.
Gift vouchers are also an interesting gift idea which you can send on the occasion of birthday. In our website, we boast of gift vouchers offered by some of the leading brands. The gift vouchers displayed in GiftstoIndia24x7.com are Wills Lifestyle, Reebok, Pantaloons, Adidas, Titan, John Players and many more. You can also send birthday vouchers to India from Dominoes Pizza, Baskin Robbins and Cafe Coffee Day. The most popular of all gift vouchers offered by us is the Taj gift vouchers which will let the recipient to dine in one of the most renowned and elegant restaurants of the world.
GiftstoIndia24x7.com is a leading gift portal through which you can send gifts to India irrespective of your location. For making a memorable birthday celebration of your loved ones, you can send birthday hampers and vouchers to India with the help of our site.