Send Gifts & Fruit Cake to India for Christmas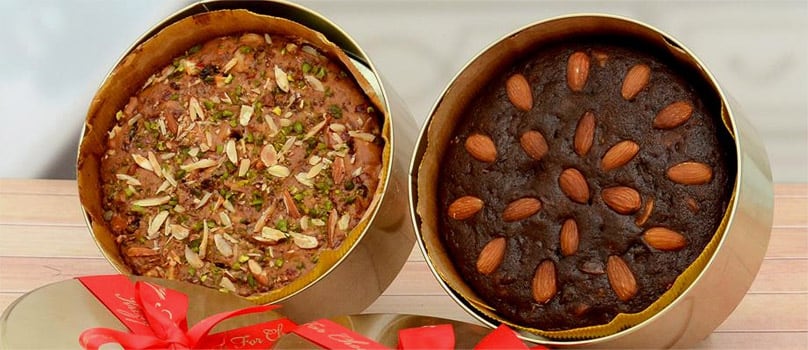 As the last month of the year approaches, everyone starts preparing for the grand festival of Christmas. This festival celebrates the birth of Lord Christ on 25th December. Though it is an important festival of the Christians, people irrespective of caste, creed and religion celebrate this festival with joy and enthusiasm. This is the best time of the year when everyone visits their home and have grand feasting. Exchanging gifts is the popular custom of this festival. People share gifts with their loved ones to spread peace, joy and happiness. However, if you are thinking to send special Christmas gifts to India then you can use the service of GiftstoIndia24x7.com.

This is a reliable e-gifting portal where you will avail broad range of gifts for the festival of Christmas. Hence, select the best one and make the festival joyful. Decorating home on Christmas has practiced down the ages. You can opt for home decor items as Christmas gifts for your loved ones. Home decorating items that are available here are bright stars, Christmas trees, colorful candles, attractive Santa Claus showpieces, evergreen Mistletoes and so on. Your dear ones will love to decorate their homes on Christmas with these decoratives.

If you want to send assorted gifts then you can opt for Christmas gift hampers. The custom of exchanging gift hampers was originated during Christmas. Christmas gift hampers also known as gift baskets usually include items such as chocolates, candies, Christmas decor, cakes etc. Hence, you can convey your warm wishes by sending attractive gift hampers. Here the hampers include diverse types of gift items such as chocolate box, santa claus hat, santa claus showpieces, candles, cakes and many more. You can even send gifts to India to your parents, kids and other dear ones. They will be enthralled to receive wonderful gifts.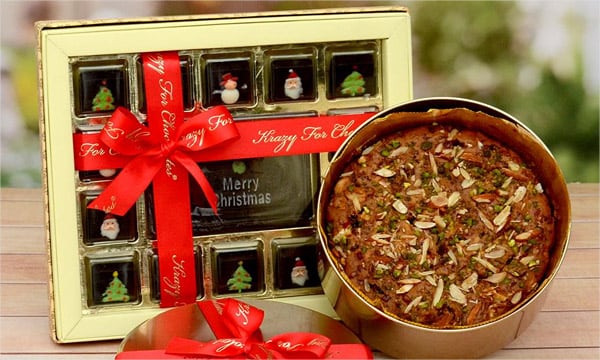 Apart from sending Christmas gifts to India, you can even invite your dear ones and prepare special Christmas cakes. Since, Christmas celebrates the birth of Lord Christ, you can prepare mouth-watering cakes and give a treat to your loved ones. Fruitcakes are quite popular during the Christmas season. Hence, you can prepare an eggless Fruit cake for your loved ones on Christmas.

Ingredients
2 cups of Flour (Maida)
2 cups of granulated Sugar
1&1/2 cups of unsalted butter
4 to 5 teaspoon Baking powder
1 teaspoon Vanilla essence
1 cup chopped dry fruits
6-8 Cardamoms
6-8 Cloves (if needed)
1/4th cup of Orange juice
1/2 teaspoon of orange zest
1 pinch of salt

Method of Preparing Eggless Fruit Cake:

Heat the oven to 350 degrees

In a separate container, mix the maida with salt and baking powder. Add dry fruits, grounded cardamoms, orange zest and cloves.

In a food processor, mix the butter and sugar and mix it until it becomes fluffy and light.

Add the butter and sugar mixture to the maida and dry fruit mixture. Add orange juice and vanilla essence to the mixture. Mix it and make a batter.

Pour the batter in a greased baking dish and bake it for 1 hour. When baking is complete, keep the cake in a cool place.

Cut the cake and serve it to your loved ones on Christmas. Your dear ones will enjoy having this tasty cake on Christmas eve.