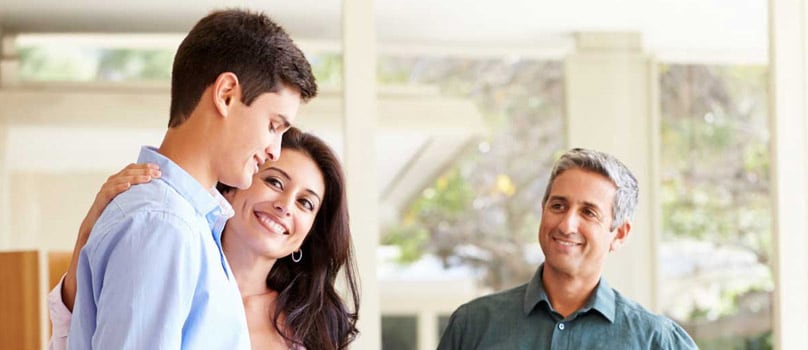 Image Credit : mouthsofmums
Parents are the important people in our lives who are there for us in every bend of our life. They are there to support us through thick and thin without asking anything in return. There is no particular day or time to convey love and gratitude to your parents for all the things they have done for you. But, with the popularity of Parents' Day, which is celebrated on fourth Sunday of the month of July, you can make your mom and dad feel special on this day by showering them exclusive gifts. This day is solely dedicated to parents all over the world who have made several sacrifices for us so that we could lead a comfortable life. Hence, make their day special by sending gifts to India with the assistance of GiftstoIndia24x7.com.
With the help of this e-gifting site, you can surprise your beloved mom and dad by sending gifts to India from US or from any part of the world. In terms of gifts, GiftstoIndia24x7.com is certainly not lacking behind. If you browse through our 'Parents' Day' category, you will comes across a galore of items which will be surely a prefect gift for your mom and dad. Depending on your parents' choice you can choose to send gifts to India from any of these sections.
It goes without saying that we all love to watch movies. Hence, on Parents' day, you can spend some time with with your mom and dad by watching a movie with them like you used to when you were young. This will not only help you and your parents to reminisce about the bygone days but will also make new memories. Below are some movies which you can watch with your parents on this day.
The Parent Trap (1998)
Image Credit : buzzfeed
The Parent Trap' is a film of Disney production house which will surely be fun to watch with your parents. The movie begins with two girls, from different places, going to a Summer Camp which is about 3000 miles away from their home. The twin girls named Hallie and Annie, played by Lindsay Lohan, have been separated from each other since their birth when their parents get divorced. Even though the girls are twins, their personalities are different as night and day. As the movie progresses, you will be filled with laughter as these two girls try their best to bring their parents together.
Catch Me If You Can (2002)
This is a perfect movie to watch with your parents as it is filled with laughter with some special moments in between. Directed by Steven Spielberg, this movie is a true story of con-artist Frank Abagnale Jr, played by Leonardo DiCaprio. In the first half of the movie, we see that Frank's rich lifestyle is turned upside down when his father is investigated by the IRS and his mom files for divorce. Not being able to handle the situation, he runs away to the big City but ultimately faces some financial problems. To meet his needs, he starts to forge cheques and the plot begins to thicken. Throughout the movie, you will be mesmerized with his clever and cunning tricks.
Home Alone (1990)
Image Credit : vice
'Home Alone' may seem like a kids' movie but it can be enjoyed by the adults as well. This is a movie about an 8 year old boy, played by Macaulay Culkin, who gets left behind at his home while his family goes to France to celebrate Christmas. He is alone and on top of that two robbers plan to rob his house. The movie is all about the different types of pranks he plays on the robbers and at the same time prevents them from robbing his house.
Besides these, you can also opt for movies like 'August Rush', 'Life is Beautiful', 'Kung Fu Panda 1 & 2', etc. Each of these movies will surely bring a smile on you and your parents faces. Besides these, you can also watch Hindi movies such as 'Khabi Khushi Kabhi Gham', 'Taare Zameen Par', 'Chak De India' and many more. Thus, make this day really memorable for your dear parents as well as for you.