Special Preparation on Easter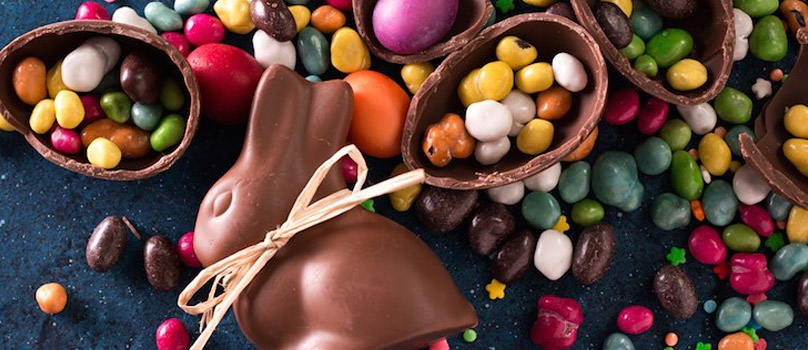 Image Credit : threesixtyguides
To commemorate Jesus Christ's resurrection, Easter is celebrated. Such an auspicious day deserves a splendid celebration. On Easter, all the family members gather together to cherish the happy moments. However, owing to career aspirations, many individuals remain away from their close ones. They are unable to participate in such grand festival. In this case, e-gifting portals would be the best guide that will help you to send gifts to India. GiftstoIndia24x7.com is an e-gifting portal that has been assisting the global Indians over a decade to send Easter gifts to India. Easter is mostly celebrated for two days popularly known as Easter Sunday and Easter Monday.
Easter Decoration
Image Credit : countrydoor
The festival of Easter, involves special preparation. So, here are some ideas that will surely assist you to arrange a grand celebration. Since Easter is an auspicious day, you can decorate the house by lighting candles and send flowers to India from USA such as rose, lilies, orchids, carnations etc. The glow of the candles and enchanting fragrance of the flowers will make your house look like heaven and give a divine feelings. It is important to begin the day by taking God's blessing. So wear new Easter clothes, attend mass in churches and offer your prayers. This will make the celebration more special.
Special Foods on Easter
Image Credit : culture
After that, have a grand breakfast. In breakfast you can have delicious food items such as Hot Crush Buns, cakes, honey pastries, sweets and soft Pesto Pretzels along with cup of coffee or tea. Special dishes must be cooked in lunch or dinner, in honour of Lord Christ such as Vegetable Casserole, Creamed Potatoes with Peas, Frozen Hot Chocolate with Peppermint Jelly Beans, Roasted Herb Potatoes, Frozen Hot chocolate with peppermint jelly beans, garlic mashed potatoes, sweets to India, dry fruits and so on.
Easter Gifts
Gifts are the integral part of this festival. You can gift hampers that must include items such as beautiful bunny along with candies, jelly belly, chocolates, toys etc. These gift hampers will delight the kids as well as the elders. If you are away from your family, then you can surprise them by sending gifts. You can send Easter Gifts to India such as soft toys, home decor items, dry fruits, fresh fruits, chocolates etc as gifts to India.
Easter Games
You can also arrange some small programs for the kids and elders. You can organize "Easter Egg Painting Competition" and allow all the family members to participate in it. To the one who is the best, reward him or her with prize. You can also arrange "Egg Hunt" game for kids. The kid who is able to find the Easter eggs, appreciate him or her with prize. This will surely make the celebration great. In the Easter evening, you can lit bonfire in the garden or terrace and sing some holy songs.
In many nations such as North America, carnivals or parade takes place. If carnivals or parade occurs in your place, you can participate in them by wearing special costumes. This will surely make you cheerful and happy. You can also watch these carnivals or parades, which will definitely make your day great.
These ideas as well as Easter gifts will surely make your Easter celebrations great. So, send gift to India and make the Easter celebration memorable and splendid. Our efficient delivery service will surely deliver your order on the right time. So spread the joy of love and happiness by using our service.