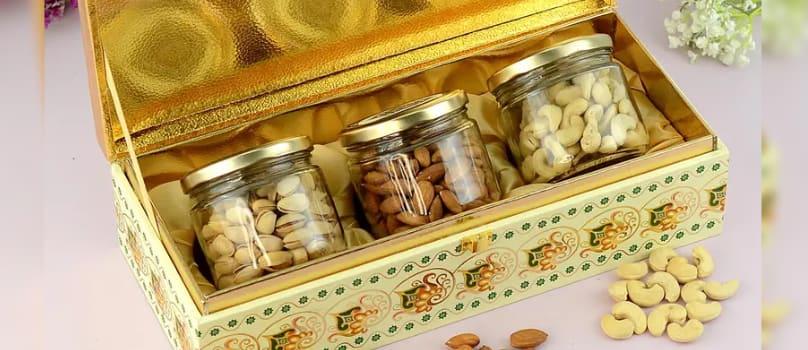 Ludhiana is the largest and most populated city of the state of Punjab. Festivals and cultural celebrations are a core part of the social life in this city. If you grew up here, you must have fond memories of Lohri, basant panchami or many other festivals. Now that you are older and away from home you miss the festivities colours and celebrations. But your dear ones in Ludhiana don't have to celebrate these festivals without your love. Send them packed dry fruits from wherever you are to wherever in the city they are and we will make it happen. Surprise them with gifts of dry fruits for the festivals and make them happy.
Why should you send dry fruits?
Dry fruits are high in vitamins and proteins; they boost immunity and prevent lifestyle diseases such as cholesterol and diabetes. Dry fruits are rich in minerals, proteins, fibre and vitamins. Dry fruits are excellent and healthy substitutes for daily snacks and are tasty to eat too.
Nutricious delight!
We have a long list of dry fruits and nuts in our catalog. Kajus and almonds, you name it we have it. Go on to our website and make a list of all the varied hampers and collections that we have. These nuts and dry fruits come in different shaped and designed hampers and boxes. Designed and curated carefully it's a perfect gift. Some hampers also come with other products like chocolates.
Order now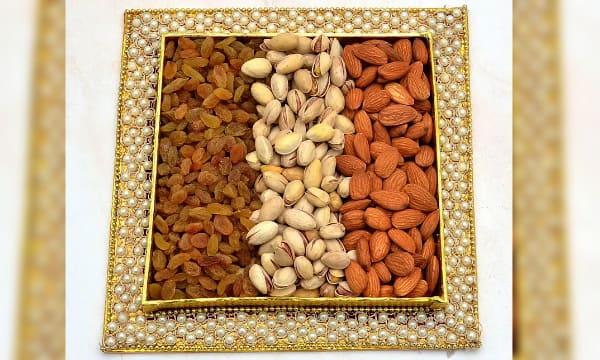 Once you are done making your choices, you can now add these to our cart. You can add many products and send them to many recipients. Our cart will direct you next for the final step, the payment.
If you have reached here then you have just one more step to go. As the gifts will be sent to Ludhiana, India from abroad, the payment options will be through PayPal or a choice of international cards.
Dry fruits and nuts will not only brighten the day of your loved ones but also spread the joy of your love amongst your loved ones.