Diwali Celebrations with Gifts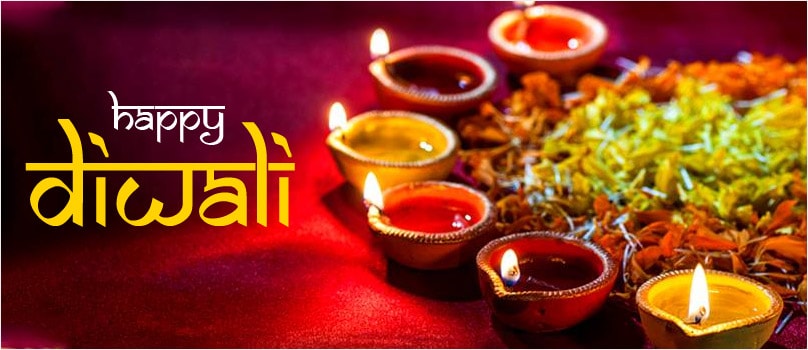 Diwali is one of the most popular and the brightest festivals in India. It is a celebration embraced by all people irrespective of caste, creed and religion across the country. Diwali exudes spirituality, auspiciousness, wisdom, love and peace, fun, celebration and excitement. During this auspicious event we express our reverence to the Almighty and ask for the blessings of peace, prosperity and good fortune not just for ourselves but for all our near and dear ones. People of all age groups get soaked in the fun, exuberance and enthusiasm associated with this festival. It marks the end of darkness and initiates light into the human lives and souls. This celebration unifies every heart and India becomes a land of illuminating myriad lamps.

Hindu Mythology and Legends

The Diwali festival is an ancient tradition that is full of myths, legends and symbols for the people who celebrate this exuberant festival. Diwali is celebrated through five days. According to Hindu mythology, this festival marks the vanquishing of Naraka, the demon and the destruction of fear on earth by Lord Krishna. It also marks the worship of Goddess Lakshmi who is believed to be in the most benevolent mood to sprinkle the blessings of prosperity and fortune on the eve of Diwali. Another legend conveys the vanquishment of King Bali by Lord Vishnu in his dwarf reincarnation. This auspicious event also commemorates the return of Lord Ram in Ayodhya along with wife Sita and brother Laxman after vanquishing the demon king Ravana and destroying his kingdom. At their return to Ayodhya after fourteen years of exile the people of Ayodhya welcomed them by decorating the whole town with illuminating earthen lamps.
Celebration for All

Diwali is also celebrated by the Buddhists, Jains and Sikhs other than Hindus. Buddhists celebrate this day as it commemorates the conversion of King Ashoka. For the Jains it is one of the most auspicious days when Lord Mahavira attained Nirvana. The Sikhs celebrate this day as the Bandi Chhor Divas since it marks the day when their sixth guru, Guru Hargovind Singh was released from the Gwalior Fort.

What Does Diwali Signify?

However, though there are variations in the different legends, myths and connotations according to different regional and religious practices, the festival of Diwali stands for the themes of goodness, truth and strength triumphing over evil, falsehood and darkness. Therefore, light is a significant symbol of the celebration of the victory of good over evil. The word Diwali comes from the Sanskrit word 'Deepavali' which means 'rows of light'.

Diwali Rituals
On this auspicious festival, people light oil or ghee lamps known as 'diyas' using cotton wicks and candles and place them in and around their house. They wear new clothes and decorate their houses with beautiful rangolis, toran, wall hangings, various home decor items, flowers, petals, mango leaves, etc. According to Hindu scriptures and folklore, it is believed that a beautifully lit and decorated house along with illuminated 'diyas' which are left illuminated all through the night invites Goddess Laxmi to visit that home and reside there for the whole year. Diwali celebration is also marked by bursting crackers and fireworks.

With the illumination of lights in our homes, hearts and surroundings, the simple truth of the triumph of good over evil and light over darkness is established. The light empowers us and guides us to commit to only good deeds and abandon any form of wrongdoings. The light brings us closer to divinity. Diwali marks the illumination of our inner selves and souls.

Diwali and Gifts

The festival of Diwali is also integrally associated with the exchange of gifts as souvenir of love, bonding and peace. Traditionally people exchange sweets, sweetmeats and dry fruits to friends, family and relatives and celebrate togetherness forgetting all enmity.

If you are staying abroad and cannot be with your family and loved ones on this auspicious occasion, turn this event to be more joyful by sending special Diwali gifts to India to them. Send them Diwali greetings along with gifts and entice them and brighten their moods while they miss you in India. Choosing a perfect Diwali gift could be a brainstorming task for you and hence Giftstoindia24x7.com brings you a collection of unique gifts for Diwali to elate your loved ones.

Giftstoindia24x7.com brings you an array of unique gifts that you can send to India to your family members, friends and relatives so that they can dive into the true spirit of traditional festivity and feel your presence throughout the celebration. Here are some of the best gift ideas for you to choose for your loved ones to make them feel the warmth of your love and care.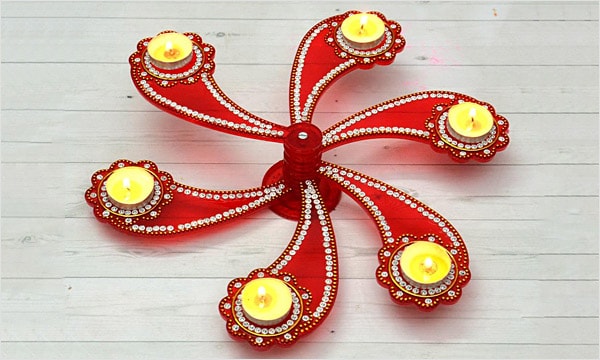 Rangoli : Decorating the premises of houses with colorful rangolis form a major part of the Diwali celebrations. However, rangoli making consumes a lot of time. If you want your dear ones to experience the delight of colorful rangolis that can be easily made in less time, then Giftstoindia24x7.com brings you an exotic collection of artificial rangolis. These artificial stone motif rangolis are just perfect to place outside your main entrance, garden areas, doorways and interior floors. You can also further decorate them with flower petals and 'diyas' to achieve your desired rangoli look. With these beautiful rangolis make your home entrance ready to welcome and greet Goddess Lakshmi.
Wall Hangings/Door Hangings : During Diwali, people decorate their houses, shops and offices with suitable art pieces and Diwali wall hangings, door hangings, Diwali 'torans' and other special Diwali home decor items. People love to get such decor as gifts during this festive occasion. Though you are not in India but you can still help your near and dear ones decorate their dwellings and abodes. Giftstoindia24x7.com gives you a chance to send beautiful wall and door hangings to your loved ones and brighten up their abode in accordance to the festive spirit.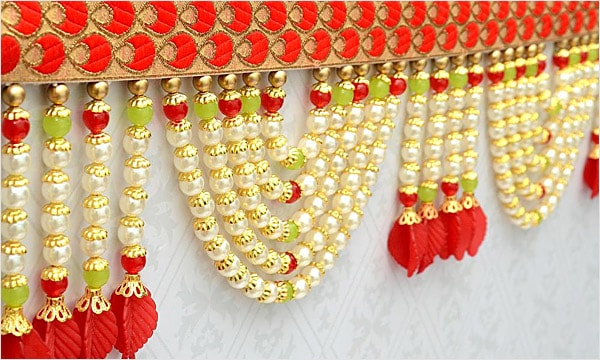 Diwali Diyas/ Diya Thali : Diwali is the festival of lights. The first thing that comes to mind when we think about Diwali is illuminating 'diyas' or lamps. When the occasion is Diwali, 'diyas' can be the best gifting option. Illuminate the abode of your loved ones by sending them beautifully crafted, multicolored, exclusive sequin motif collection of 'diyas' and diya thali. Help rekindle the festive spirit and exuberance of Diwali in their abode by choosing and gifting diyas and diya thali from our exclusive collection.

Candles/Floating Candles : Gift beautiful candles and floating candles to your family and friends in this festival of lights and let them feel your presence through the illuminance. Illuminating floating candles when floated in a floating candle bowl along with flowers and flower petals create a divine ambience that oozes the festive spirit. Your dear ones will surely love them.

Candle Stands : Our collection of exclusively designed candle stands can be the most attractive gift options that your loved ones will love to receive and cherish. These candle stands would just be great to adorn the entrance and interiors of any dwelling. This gift would symbolize your best wishes and intentions of holding up and spreading illuminance in your loved ones' lives.

Celebrate this Diwali season by choosing and sending gifts from the exclusive Diwali gift section of Giftstoindia24x7.com and feel the bliss of ensuring a never-ending smile on the faces of your dearies on this festive occasion. Giftstoindia24x7.com is completely dedicated towards offering you a memorable and cherished gifting experience.