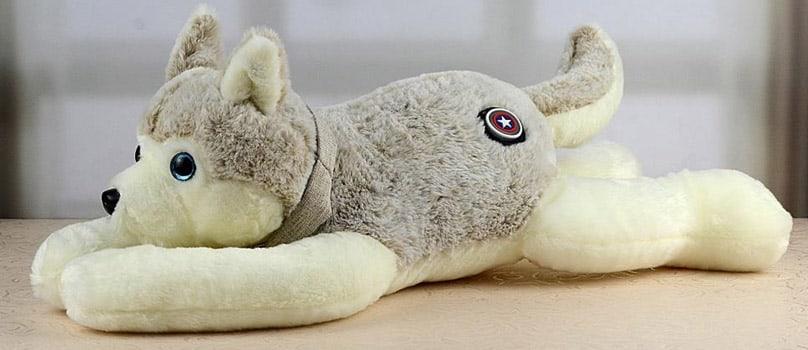 GiftstoIndia24x7.com launches a new range of soft toys to India that can be easily sent as gifts to your dear ones. These playthings will make excellent kids gifts to India that you can send using this reliable online gift store. Many kinds of gifting options are available here and there is even a flower delivery to India service. Gifts for many events, occasions and festivals are available here and you can easily send Mother's Day gifts to India. The soft toys that have been showcased here on this online gifting portal are categorised into four parts.

The exclusive teddies collection contains teddies of different colours and kinds and often there are more than one toys found together. The Exclusive Teddy Bear is purple and off white in colour with a pink and white bow on its neck and two golden coloured buttons. The Just for You Brown Teddy Bear are a pair of light brown teddy bears with one of them wearing a dark brown bow and 'Just For You' written on its arm.
The love hearts section hosts a number of soft toys displaying the concept of love and these are perfect to be sent to your beloved. The Sweet Pink Teddy Bear is a teddy holding a heart shaped cushion both of which are baby pink in colour and there is a hoop attached on top of its head. The Red Love Teddy Bear consists of a pair brown teddies sitting on a soft red basket and holding a red heart cushion.
The soft animals division consists of a variety of stuffed animals like puppies, teddies, giraffes, cats, tigers, pandas, lions, penguins and many more. The Little Luck Puppy is a light brown puppy soft toy which is sitting and holding a square shaped pillow with 'Luck' written on it inside a heart. The Endearing White Tiger is a white tiger cub with a light brown coloured nose which is shown in a sitting position.
The soft cushions category consists of cushions of different shapes, sizes and colours some of which can also be sent to your sweetheart. The Soft FootBall is a very soft football shaped cushion which has a multitude of colours like white, green, blue, grey and black. The Tinker Bell soft cushion is actually a book cum pillow that your little one can use to sleep and also read the story of 'The Blue Moonstone' which features Tinkerbell and Peter Pan.
While talking about this new collection of soft toys, Mr. Amit Desai, the CEO of this organisation, states that, "Sending online gifts is time saving and also cost effective and therefore many are opting for this method nowadays which is completely hassle free. The amazing range of soft toys that has been introduced by GiftstoIndia24x7.com will be the best gifts for your children in India. You can also look into the myriad amount of gifts that are available here for various occasions and celebrations."