Celebrate Holi 2011 by Sending Gifts to India
Celebrated on 'Phalgun Purnima', the last day of lunar calender, 'Holi' is celebrated with great pomp and grandeur by Indians all over the world. Smearing each other with colorful 'gulals' is the main part of this colorful festival. This is the reason, why, this celebration is also known as the 'Festival of Colors'. But, in recent times, several individuals have settled off-shore due to professional commitments. Thus, it may be difficult for them to personally be a part of this festival. If you are one among them, you can make your loved ones day colorful by sending them Holi gifts with the help of GiftstoIndia24x7.com.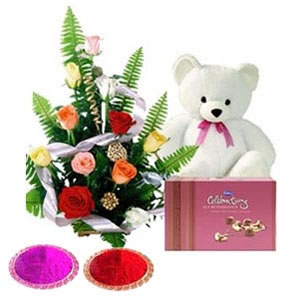 With the advent of technology, the trend of e-gifting has grabbed the attention of individuals all over the world. Amongst several such portals, GiftstoIndia24x7.com, has certainly caught the interest of non-resident Indians who are miles away from home. With our help, you can send gifts to India, with just one click of a button. Exchanging gifts is also one main part of this festival apart from colorful gulals. Thus, if you browse through our site, you will come across a myriad collection of Holi gifts which you can send your loved ones back home.

To make your search easier, we have classified the several items as per relation. They are 'Gifts For Her', 'Gifts For Him' and 'Gifts For Kids'. Hence, if you are searching a gift for your mother, aunt or sister, you can have some idea about it by taking a look at 'Gifts For Her' category. From exotic jewelleries, watches, sarees to cosmetics, show pieces, etc, you will find it all herein. Thus, depending on their choice and preference, you can choose items to send as gifts to India on Holi.

For your mother or aunt, an alluring jewellery set will be a perfect gift on this festive occasion. You can choose from the pearl, gold or diamond collection. Since each of these jewelleries excel in their design and quality, you can be certain that your loved ones, back home, will be thrilled with this gift. Apart from this, saree for your mother, is also a great option to go for when sending gifts to India on Holi. We, at GiftstoIndia24x7.com offer you a wide collection of sarees which will certainly thrill her beyond words. Thus, help your loved ones to celebrate Holi with gifts by sending them one from our vast collection.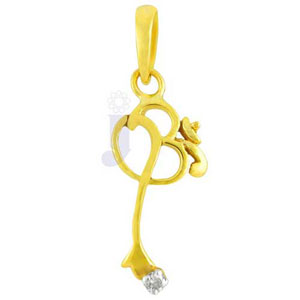 If you are searching a gift for your father, uncle or brother, you can choose from the 'Gifts For Him' category. From men's accessories, apparels, electronics to perfumes, watches, etc, you will find it all here. Apart from these, we also offer you mobiles from to-notch brands like Nokia, Sony Ericssion, Samsung, LG and many more. With their sleek design, your loved ones will be ecstatic to receive these mobiles. Thus, send these gifts to India and make them feel cherished and loved.

It is a known fact that kids are the ones who thoroughly enjoy any festival or occasion. Holi is no different. Thus, make their day even more special by sending them 'pichkaris'. For this festive season, we have included a separate 'Pichkaris' category which contains different types of such items which you can send as a gift to India. You can couple these with other items which you can find in the 'Gifts For kids' category. From dolls, educational games to hot wheels, school items, etc, you will find it all in this section.

Since the past decade, we have assisted several individuals to send gifts to their loved ones who are miles away from them. Thus, celebrate Holi with gifts, this year, by sending one from our site.