History of Boss Day
Boss day is celebrated in the United States, Canada, Lithuania and Romania. These are the only countries that are currently observing Boss Day on October 16 (or the nearest working day) every year since 1958. However, today other countries like India, Australia, Ireland and Egypt are also celebrating Boss Day.

Apart from the general notion that bosses are mean and cruel to their employees, there are some countries that do take out time to thank their bosses. These countries believe that their bosses should be thanked for the fair share of guidance and kindness they bestow on their employees. So, if you are new to this day of celebration and you are wondering about Boss day gift ideas, then you should first learn about the history of boss day before celebrating it in your office.




Who started the tradition of Boss Day?

This must be the most obvious question in your mind right now? Patricia Bays Haroski was the lady who first registered for a "National Boss' Day" in 1958. She chose October 16 because it was her father's birthday and at that time she was working as a secretary for State Farm Insurance Company in Illinois. Not only that, she was working for her father and that is the reason she decided to commemorate a day for celebrating the efforts and hard work put in by bosses.

On the brighter side, this day was supposed to be one of the days where the relationships between the employers and employees were supposed to strengthen. Bonding and building a rapport with bosses was not observed in that era (and maybe today also). Of course, it wasn't started celebrating that year itself. In 1962, the governor of Illinios officially accepted Patricia's plea.

So, history stands as a testimony to the fact that bosses need to be appreciaeted for their efforts. Moreover, if you are confused about what kind of gift you need to give to your bosses, then you can easily get the best Boss day gift ideas online.

Gift ideas for Boss Day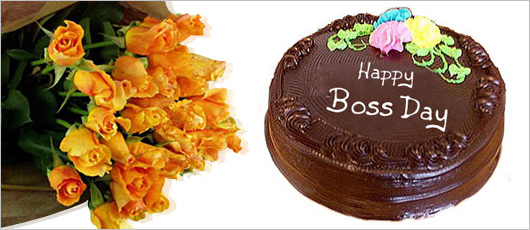 Another problem that was yet to be resolved was the greeting cards for boss day. There was no internet at that time, so there were no websites to send gifts to India for bosses. In fact, Hallmark Cards did not start manufacturing cards for Boss day until 1979. But, when it did, there was no looking back and today there are best site to send gifts to India.

Also, there are plenty of sites today that have listed out the best Boss Day gift ideas if you want to gift them with something unconventional and unique. So, this coming Boss Day, ensure that you show your appreciation towards your boss not out of obligation but out of respect and sincere gratitude. They deserve this much after everything they go through only for us.



A bond that is more formal yet tied with the affection of working together to give your best is formed only with your bosses. The history of boss day will certainly make you look at the brighter side of it. No wonder, people celebrate this day with zeal and some employees even send personalized gifts to India for their bosses if they cannot give them in person. A day like this sure needs to be celebrated properly because we can at least thank our bosses and appreciate all their hard work.