Baisakhi - the festival of Harvest
Image Credit : indianexpress
Baisakhi is one of the major festivals of Sikhs that is celebrated with lot of pomp and grandeur in Punjab and all throughout the world amongst Sikhs. For the broader community of Punjab, Baisakhi Festival marks the time for harvest of rabi crops and they celebrate the day by performing joyful bhangra and gidda dance. For the Sikh community, Baisakhi Festival has tremendous religious significance as it was on a Baisakhi Day in 1699, that Guru Gobind Singh, the tenth Sikh Guru laid the foundation of Panth Khalsa-the Order of the Pure Ones. Meeting with friends and relatives is an integral part of the festival. People invite each other to dine together. They also offer sweets to India on Baisakhi and other delicacies to the visitors. Fathers and brothers share their good fortune with married daughters and sisters by sending their families baskets full of fruits like berry and and boxes of mithai (sweets). They also offer mithai and other delicacies to the visitors. On this auspicious occasion, people staying abroad also send gifts to India to their relatives and friends. GiftstoIndia24x7.com is one of the preferred online gifting portal to send online gifts to India.
Baisakhi falls on the first day of Vaisakh month (April-May) according to Sikh Calendar. For this reason, Baisakhi is also popularly known as Vaisakhi. According to English calendar, Baisakhi falls on April 13 every year and April 14 once in every 36 years. This difference in Baisakhi dates is due to the fact that day of Baisakhi is calculated according to solar calendar and not the lunar calendar. The auspicious date of Baisakhi is celebrated all over India under different names and set of rituals and celebrations. Baisakhi date coincides with 'Rongali Bihu' in Assam, 'Naba Barsha' in Bengal, Puthandu in Tamil Nadu and 'Pooram Vishu' in Kerala. People celebrate Baisakhi with colorful dance and songs.
GiftstoIndia24x7.com has showcased a wide range of Baisakhi gifts such as Sweets, Chocolates, perfumes. These gifts will surely win your dear ones heart. The Baisakhi gifts have been segregated into different sections, such as gender-wise, product-wise, Gift hamper and Gift Voucher.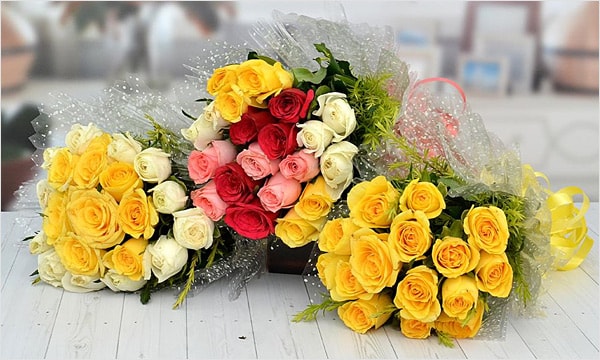 As we know Sending flowers to India is the best gift ever selected for any occasion or festival, GiftstoIndia24x7.com has a wide range of exotic flowers to choose from for this occasion. To add color to the festival you can also send a basket of fresh fruits arranged in cane baskets or trays and decorated with colorful satin ribbons. This flower and fruit combo will certainly be an unique gift idea this festival. It has already been accepted by all that sweets and dry fruits combo is the perfect gift idea on any Indian occasion or festival. As both the items are somehow related to auspiciousness, thus are gifted to make the occasion more grand. The sweets and dry fruits are of good quality and is delivered in nicely decorated boxes. In the gender-wise section you can avail variety of gift items for men, women, kids and new born. Other than these, you can also send Gift Vouchers to India or Gift Hamper arranged in the Baisakhi Gift section. Send gifts to India on Baisakhi to your loved ones through GiftstoIndia24x7.com and make the occasion jubilant.
24x7 customer care service of GiftstoIndia24x7.com will assist you throughout the entire gifting process. Your gift to India will be delivered by us at any moment of the day or night to make the gift more special and charming. Send gifts to your loved ones on Baisakhi and win your loved ones heart at once.