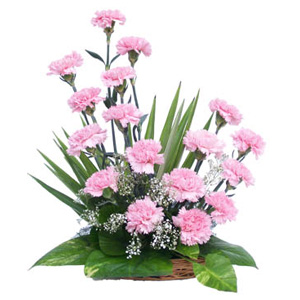 "People from a planet without flowers would think we must be mad with joy the whole time to have such things about us."

- Iris Murdoch

We cannot dream of the Blue Planet without flowers. These are the best creations of the Almighty. Flowers have the powers to lift up one's mood and enhance the beauty of a place at once. The vibrant colors and soothing tantalising fragrance will win anyone's heart.

So Flowers can be a great gift on any occasion. We are reputed online florist which has earned immense popularity and fame by sending flowers online to different places in Bangalore. Your loved ones may be settled in Bangalore. So to stay in touch with them sending online flowers to Bangalore will be a lovely option. There are countless collection of flowers and flower arrangements. Here you will come across magnificent multicolored Gerberas which are ornamental plants from the sunflower family, elegant and colorful orchids, roses etc. Flower arrangements ranges from flower baskets, life size arrangements, exclusive bouquets and so on. Besides fresh fragrant flowers, the site also showcases artificial flowers that come in beautifully decorated in vases and they are exact replicas of real flowers.

The question lies, which one to choose Real Flowers or Artificial Flowers? Which one is more better to gift? You may be in a dilemma. To solve this problem we can have a comparative study between them.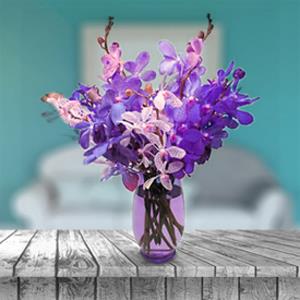 Artificial Flowers :

Always in season - Artificial Flowers are always in season. No matter what the season be, these flowers are found throughout the year. In case of weddings or other important event or festival you may prefer a particular seasonal flower, but it won't be available in the market. So you can always replace it with artificial flowers of the same kind. They will beautify the place in the same way as the real ones would do. Finally you can always gift your dear ones the flowers he/she prefers, even though the real ones are not seasonally available.

No withering off - Real flowers after a period of time will dry and wither off. But in case of artificial flowers there is no chance of withering and drying off. They look fresh and bright all the time. The stems will not snap nor will the petals be bruised.

Lasts for a lifetime - Unlike real flowers, artificial flowers will last for a lifetime. There is no trouble to keep them evergreen by watering and other ways. They will always look lively and fresh.

Easily Transportable - You can pack and send these artificial flowers at anywhere throughout the world. They will not break, neither will they be rotten due to pressure. They are lightweight and easy to handle.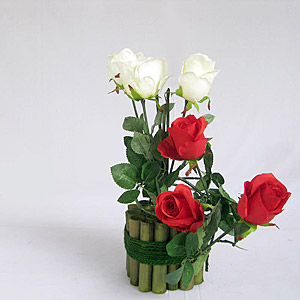 Non Allergenic - Some people are allergic to the pollens of some particular flowers or smell. So they cannot stay in contact of those flowers. this may pose a problem. But in case of artificial flowers there is no fear of touching them, they do not have pollens neither do they have strong scent. Thus it is safe to use them.

Real Flowers :

Mood Raiser - Fresh Flowers kept in any corner of room can improve one's mood. Flowers have a long-term positive effect on moods. Specifically, it is reported that people feel less depressed, anxious and agitated after receiving flowers, and demonstrated a higher sense of enjoyment and life satisfaction.

Natural Fragrance - Fresh flowers naturally deodorise the house with their enchanting and exclusive scent. There are flowers like rose, jasmine which have a strong smell and can fill the house with just one or two flowers. So keeping a bouquet of flowers will keep the house members refreshed. In artificial flowers you won't get the real fragrance.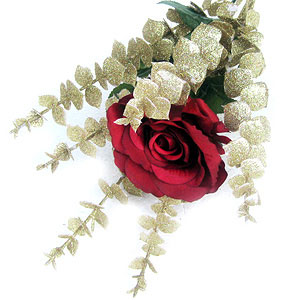 Decorate the House - When it comes to decorating interiors flowers are the best option. With their gracious colors and charming fragrance they make the house a paradise. It is quite a cheap way to beautify the room. That is the reason why flowers are high in demand all throughout the year.

Positive Emotional Impact - Modern research proves that flowers can instantly lift up one's mood. All study participants expressed "true" or "excited" smiles upon receiving flowers, demonstrating extraordinary delight and gratitude. This reaction was universal, occurring in all age groups.


Artificial or Real, both the types of flowers have some logic in their favor. So just like there is always two sides to a coin, similarly both have their individual pros and cons. You need to think which one to choose and which one will be suitable for you. However, if you need to send flowers to Bangalore just visit this site, as both the options real and artificial flowers are showcased here. Both the types are present in plenty. Whatever flowers it may be, real or artificial, it will definitely bring a smile to your dear one's face and make his/her day joyous and cheerful.