Send Five Star cakes to India
Sending mouth-watering cakes to India on any occasion and festival is a very common tradition. There are several Indians who reside abroad, wish to send cakes and gifts to India for their relatives and friends. However, due to lack of proficient access, they are unable to send gifts to India. In such circumstances, they can take the help of e-gifting portals. There are number of such portals, amongst all GiftstoIndia24x7.com is an exclusive one. In this online store, you can avail various types of gift articles such as cake, flowers, showpieces, chocolates, jewelleries, mobiles and many more.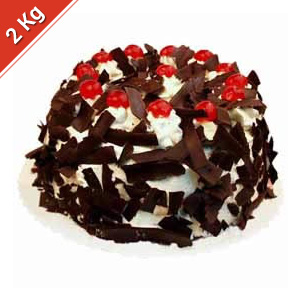 Amongst various such gift items, cakes will be the best gift article that you can send as gift to India for your dear ones. You can gift cakes on any occasions such as Valentine's Day, Christmas, Birthday, wedding, anniversary and many more. Cakes are usually associated with fun, enjoyment and pleasure. For each occasion, cakes represent some special significance. For instance, on anniversary, couples cut cakes to refresh the memory of their wedding day, similarly cake, is an integral part of the birthday celebration. For each occasion, cakes are baked with some specific designs. For example, on Valentine's Day, usually heart shaped chocolate or strawberry cakes are baked, while for wedding or anniversary two, three or more tiers cakes are baked. Thus to make any occasion special and grand, you can send cakes to India for your loved ones.

On our site, you will get different types of cakes such as kid cakes, normal cakes, special cakes, Taj cakes and Five star cakes. Amongst all these cakes, Five star cake is a special one that you can present to your dear ones in India. Five star cakes are baked from top five star hotels. These cakes are exceptionally different from other cakes in taste, quality as well as in decoration. These cakes are made by finest chefs of the world. Some of the delicious cakes available in our site are five star black forest cake, five star chocolate cake, five star pineapple cake, and five star strawberry cake. The cakes are deliciously rich and beautifully garnished with chocolate chips, red cherries, strawberry pieces and soft white cream. You can also send artistic showpieces, greeting cards, bouquet of enchanting flowers, soft toys, home decor items and other gift articles along with these mouth-watering soft five star cakes. These cakes will surely surprise your loved ones as well as bring a big smile on their faces.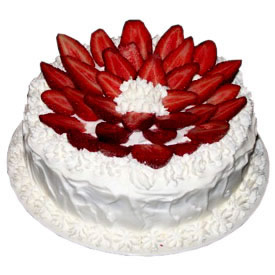 So if you want to give a delicious treat to your loved ones on any occasion or festival, you can send five star cakes to India. You can place the order for Five Star cakes at any time of the day or night. Our 24 hours online customer support will surely solve your enquiry as well as help you to place the order for five star cakes India. We also have dependable delivery services that will deliver cakes to India from five star hotels on time, for specific occasion. Moreover, our delivery service takes the utmost care in delivering the fresh cake with no damage.

Therefore, express your love and heart felt emotions by gifting these delicious five star cakes to India for your loved ones. These cakes will surely add special joy and happiness to the occasion or festival.

Meta Keywords: gift to India online, gifts to India, gift to India, gifts India online, send gifts India, online gift to India, send online gift to India, Sending Online gift to India, gift to India, gifts India online, Online delivery of five star cakes, Online five star cake delivery.