Say 'NO' To Distance For Celebrating Gudi Padwa
Sending India Gifts to your loved ones now becomes a reality as people are sending 'Gudis' to their loved ones in USA, UK and other foreign countries from India. As they have been sending gifts to India from their far away lands it also becomes your responsibility to make them feel loved and special. This reliable and trusted online shopping portal has many Ugadi and Gudi Padwa gift ideas which you can buy and then send them. We have here told you about a few of such such stories who send Ugadi gifts to their loved ones abroad.

My son and his wife are working professionals settled in San Francisco. Since Gudi Padwa is an important festival for us,they celebrate it with great enthusiasm. We send them readymade gudis from here,says Vinayak M Joshi of Bibwewadi,who has been sending readymade gudis to his software engineer son for the last two years.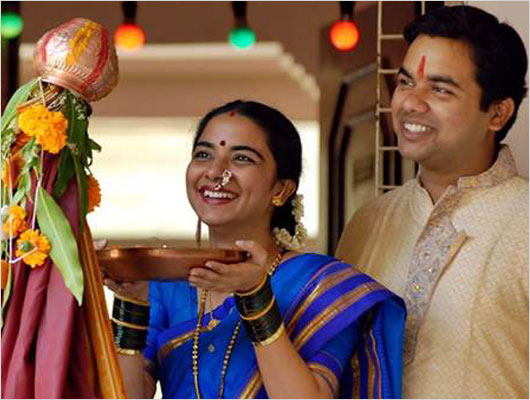 Like Joshi,67,there are many families who spread cheer of the Maharashtrian New Year that coincides with the first day of the month of Chaitra on the Hindu calendar,among friends and relatives settled in different parts of the world by sending them gudis,believed to carry good tidings.

Nitin Lawates sister lives in Ottawa in Canada, and his brother in Paris, France, but the distance does not stop the Lawates from celebrating Gudi Padwa with them. Every year, I send gudis to both my brother and sister. Earlier, I used to send the bamboo shoot and the lota and cloth pieces, but now I send readymade gudis. They are easier to pack and parcel as well as cheaper too, says Lawate, a city-based businessman.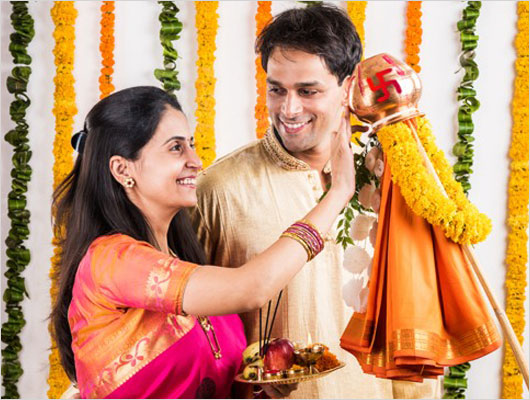 Ashish Palande of Palande Courier Service has observed a 15-20 per cent hike in his clients every year who send gudis to other cities in India. He notices that places of delivery are mostly metropolitan cities like Kolkata,Bangalore,Mumbai,Delhi and Chennai. This year,his friends from abroad requested him to send them gudis as well. The trend of sending gudis is picking up year after year. This year,my friends from Singapore and Tokyo wanted me to send them a gudi. I purchased some readymade ones and sent them to them, he says.

Nilesh Mate,who owns a shop that sells puja items,often tends to engage in chit-chat with customers. Some customers even asked him to pack the readymade gudis they bought from his shop with extra care as they had to send them to various places. The smaller gudis,which can be hung from rearview mirrors of cars,sell the most. It is about six inches high and can be easily packed. I also have a bigger version that costs Rs 120 each and is about 18 inches tall. It is a little difficult to pack. I advise customers to buy the smaller version if they intend to send it abroad or to other cities through courier, says Mate,who has been told by his customers that they intend to send gudis to places like Australia and the US.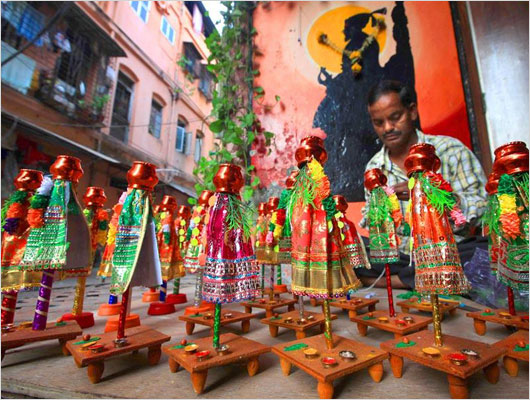 Like these loyal family persons, you must also not fall behind and send gifts to your loving ones staying in US, Uk etc. Also people staying outside must gear up and do their bit towards their family and send gifts to India from US