Make New Year Celebration Grand with Top 5 Gift Items
New Year signifies hopes, aspirations and dreams for a year that is to start all over again. It can mean a lot of different things to different people and welcoming the new year with grandness is something people love doing all over the world. After all, the New Year's Eve is a big deal and being with your closest friends and family members is what makes it worth it. However, if you don't have the luxury of being at your home for this New Year, we bring you top 5 amazing and beautiful New Year gift ideas that you can send to your loved ones. And with the internet playing a huge role in our lives, it gets even easier to find the best site to send gifts to India. Read on further to find out how you can spread that big smile on their faces.
If your loved ones are very much in decorating their paradise, then something that will help them with the room decor is what you need to buy for them. There are innumerable gifts that you can give to them and one of the good ones is the Golden Peacock Couple Ceramic Showpiece. It will not only enhance the aesthetics of their house but also bring in a lot of Feng Shui benefits. It is a beautiful additions to anyone's drawing room and of course a fabulous new year's gift. The flower vase demonstrates two golden peacocks with peach coloured feathers in an arched formation.
Everyone loves chocolates and thus they make a great gift on most occasions. There are plenty of sites that allow you to send these chocolate gifts to India online. All these sites have exotic hampers that not only have chocolates but they are packed in beautiful wrapping paper. You can send chocolates like the Belgian truffle, Ferrero Rocher, Cadbury celebrations or an assortment of all of them. A perfect gift for the people who have a sweet tooth is the Chocolates with Delicacies Basket. It contains goodies like candies, Dairy Milk Silks, Dairy Milk Crackle, Dairy Milk Roast Almond, Dairy Milk Fruit & Nut, Snickers, Gems balls, 5 Star Crunchys and Choco Pies in a rectangular cane basket.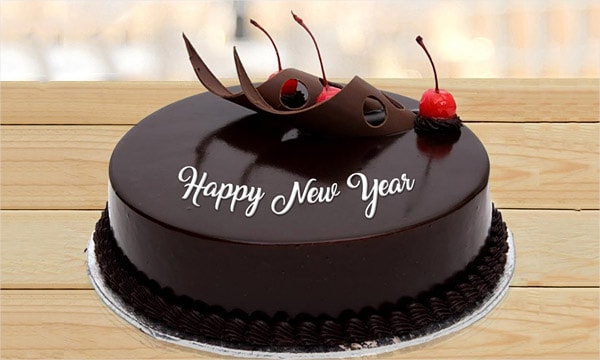 Cakes are a big part of any celebration and New Year is not an exception to it. The cakes available on this online gift store have been categorised into 5 groups of Five Star Bakery, Kids Cakes, New Year Cakes, Special Cakes and Taj Cakes. These cakes have been divided based on the bakeries they come from and their appearance. Many flavours like strawberry, vanilla, chocolate, pineapple, butterscotch and many others are found here in different shapes. The New Year Delicious Heart Shaped Vanilla Cake is in vanilla flavour with fresh cream on top in a beautiful heart shape with colourful flower images.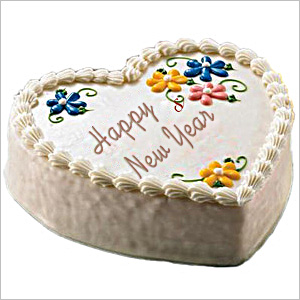 Nothing shows how much you care than a good old personalized gift. Personalized coffee mugs, pillows, table calendars or any other gift items that have a good photo along with your favourite quotes will make a great gift. Be it any person in your family or friends, this is one gift that you can send in any season and especially on New Year's. The Personalised Rock Wall Hanging is a rock photo made in the appearance of a rock in a brown wooden frame. The item contains a space for the photo as well as for the message.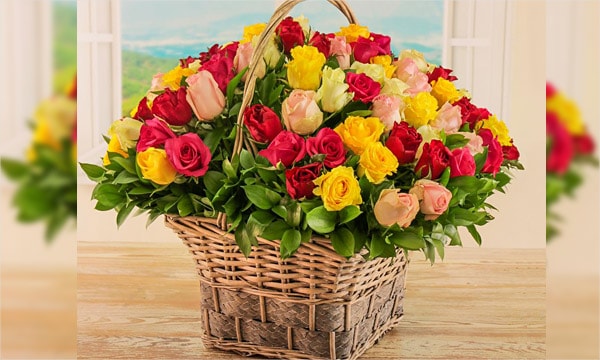 A bouquet of flowers is the conventional gift but one that never ceases to make someone's day. If you can't think of anything innovative and are running out of time, then order online with us for some beautiful flowers. To add the touch of personal love, a greetings card can also be added. All this will make for an amazing combination of gifts for New Year. Moreover, people also consider sending flower and cakes as anniversary gifts to India. The Precious Love bouquet contains 36 large red roses that have been formed into a bouquet using a golden net along with ribbons of the same colour. Beautiful arrangements and exquisite flowers in vases are also available here.
These and many other gift items available on this online gifting portal are perfect to be sent as New Year gifts. Several other options are also present for many other such joyous occasions as well. May this coming new year bring a lot of joy, happiness and peace to you and also your friends and family.