What to Gift a Couple on Their 1st Anniversary?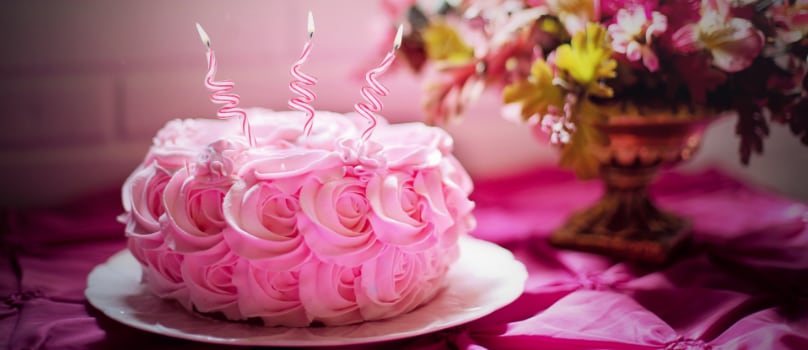 Marriage brings together two loving souls who take vows to spend a lifetime in each other's savouring company. 1st anniversary is always special for a newly wed couple. They have put diligent endeavour everyday to build the edifice of a happy marriage. Most of the couples throw a grand bash on the eve of their 1st wedding anniversary. They want to cherish and relive the priceless moments of their wedding day with relatives and bosom friends. As an invitee you must want to enthrall them with a tasteful gift. Bestow upon them your heartfelt wishes for future and congratulate them on completing the first year of their marriage.
Top 10 Gift Ideas for a Couple on 1st Anniversary
Gifts bespeak for one's feelings. On a couple's 1st anniversary, opt for the stuffs which are meant for the bride and groom both. Add more fun and joy to their celebration with your jovial presence and delightful presentation. Your gift should stand out in the milieu of other items. Be a little generous in zeroing on your budget as the occasion is very special to the couple.
Flowers and cakes are integral parts of any wedding anniversary celebration. The custom of cutting a cake on festivities related to marriage lies deep in the ancient western culture. Flowers are the most precious bounty of nature. They bring plentiful happiness with them. They add charm and cheerfulness to any amorous occasion. Delight the loving couple with a delicious cake and an exquisite arrangement of vibrant flowers on their 1st anniversary eve to recreate the magical moments of their wedding day.

Watches :

Watches symbolize timeless bonding between a loving pair. Now-a-days timepieces are the most endearing presentations for 1st wedding anniversary. A couple watch set from a renowned chronograph brand is the most befitting gift for this romantic celebration.

Home Decor :

A newly wed couple decorate their home with their own dreams. A beautiful home decor item will add grandeur to their nest of love. Enthrall the couple on their 1st anniversary with an elegant showpiece that conveys your sincere good wishes for them. From artistic statuettes to various utilitarian items you have plethora of options to pick from.

Silver Gifts :

Silver symbolises prosperity. It is the most alluring confluence of effulgence and elegance. Wish the love birds affluence in years to come with a sparkling silver gift. This dignified presentation will surely garner the couple's appreciation.

Perfumes :

Pleasant and enchanting perfume delight our senses. A soothing fragrance induces amorous feelings. A bottle of cologne or perfume from a renowned brand will take the couple to the ethereal world of romance.

Gift Hampers :

Gift hampers come with a bundle of happiness. From apparel to delectable delicacies, you can arrange a hamper with a gamut of delightful gifts. It is not merely a presentation. It is the ensemble of your good wishes put together with utmost love and affection. Delight the bride and groom with a hamper full of goodies on this amorous occasion.

Gift Vouchers :

The 1st wedding anniversary is called "Paper Anniversary" as paper gifts are usually presented on this occasion. Gift vouchers are the most adored paper gifts in recent times. They can be exchanged for delightful stuffs and services. Get the couple a voucher of an esteemed restaurant, high-end lifestyle store or any premium services that can be enjoyed by them together.

Chocolates :

Chocolates and romance go hand in hand. These mouthwatering eatables are widely presented as tokens of heartfelt wishes. Help them to get engrossed in the rich chocolaty glory and feel the divine bliss of love.

Personalized Gifts :

As a bosom friend or a dear kin, you have been part of some of their unforgettable moments. Freeze those moments in delightful personalized stuffs to gift the couple on their 1st wedding anniversary. You can also embellish those personalized goodies with your endearing message. This presentation from you is bound to draw their special attention.

Sweets :

If you want to go traditional, opt for a palatable assortment of Indian sweets as a gift on the couple's 1st anniversary. The lingering sweetness of the delicacies in their mouth will strengthen your bonding with them. Wish them a prosperous future life with this delightful presentation.
Wish the newly wed couple days filled with joy and essence of love. Their unwavering fondness for each other will pave the way for a wonderful future life together. Make your presence felt on the eve of the couple's 1st anniversary with exquisite gift items which will convey your adoration for them.