GiftstoIndia24x7 Sponsors 13th Alumni Meet for IIT Kharagpur
The Indian Institute of Technology (IIT) is the first such institution in India that was formed in Kharagpur. This government college of engineering was established by the Government of India in the year 1951. The institute consists of a huge campus which occupies a number of kilometres and a number of academic departments. The festivals and ceremonies that are held here are also very noteworthy and attended by many important personages. One such annual festival is the Alumni Meet which is celebrated with much gusto and enthusiasm.

The 13th Annual Alumni Meet for the Indian Institute of Technology, Kharagpur was held from 15th to 17th January in 2016. This 3 day event was attended by the alumni who are spread all over the globe and yet they cherish a deep connection with their Alma Mater. The theme for this year's gathering is 'Back to the Roots' which is a very apt one for such an occasion. It refers to the fact that by attending this event the former students of this prestigious institution will remember the place which had been like their home for several years. Hence, this reminiscing of old memories and visiting familiar halls, classrooms and structures can be compared to going back to the roots, that is, the place where it all began.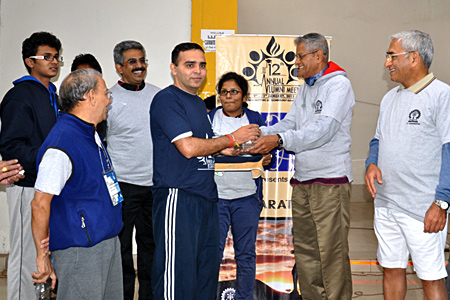 The event is organised each year by the students' alumni cell which has been especially formed for this purpose. The days were filled with campus tours, departmental visits, hall visits, musical night, gala dinner, entertainment programmes, marathon, illumination event, bonfire, charity cricket and a lot more. This is also an opportunity for these illuminated minds to meet under a forum and discuss about their fields of work along with new ideas and concepts. GiftstoIndia24x7.com was a sponsor for this prestigious event which is a very important function for this highly esteemed institution. This online gift store was also an organiser for the closing ceremony of this very important meet. Branded watches were awarded to the winners of the events hosted by this gifting site along with mugs.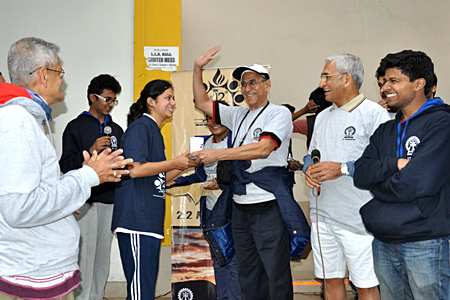 GiftstoIndia24x7.com is the best online gifting portal which is being opted for by many clients for the purpose of sending gifts. This reliable gifting site has been in operation since 1999 and deals only with quality products. The main difference between this site and other online gift stores is that its clientele is mostly based outside India. GiftstoIndia24x7.com deals mainly with sending gifts to the loved ones of those who stay outside India and miss them, especially on special occasions. However, this does not mean that those staying in India are being exempted from using this website as they too can avail of the premium products and amenities available here.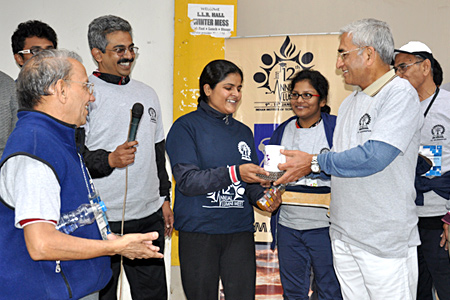 GiftstoIndia24x7.com consists of various edible as well as other types of gifts that are very useful for those who want to send gifts. Gifts of chocolates, sweets, dry fruits, fruits, flowers, home decor items, jewellery, watches and many other items. You will also find personalized gifts including chocolates here that will be sure delight for everyone. Gifts for specific occasions like birthdays and anniversaries and also important festivals are available here. Options for same day delivery and midnight delivery are also available here.