Gift Delivery Statistics

for Patna

No. of gifts delivered in Patna - 575
About

Patna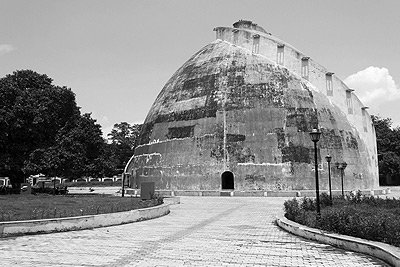 Patna is the capital and largest city of the state of Bihar in India. Patna is the second-largest city in eastern India. It had an estimated population of 1.68 million in 2011, making it the 19th largest city in India. Patna was purged of all hilly regions. It is an alluvial, flat expanse of land. The land in the district is too fertile and is almost entirely cultivated with no forest cover. Patna has long been a major agricultural hub and centre of trade . Its most active exports are grain, sugarcane, sesame, and medium-grained Patna rice. There are several sugar mills in and around Patna. It is an important business and luxury brand centre of eastern India. Patna's native language is Magahi or Magadhi a language derived from the ancient Magadhi Prakrit, which was created in the ancient kingdom of Magadha, the core of which was the area of Patna south of the Ganges.
PIN Codes

in Patna
These PIN Codes are those where we can arrange delivery of Gifts to Patna .
"HD" represents "Hand Delivery". For these PIN codes, delivery will be done by hand on the date you choose.
"CD" refers to "Courier Delivery". For these PIN codes, the gifts will be shipped through our shipping partners & will be delivered during the range of dates selected by you.
CD

Courier Delivery

HD

Hand Delivery
Can Personalised Gifts be Delivered to Patna?
GiftstoIndia24x7.com brings you unique personalised gifts to send it to your loved ones in Patna. You can select from photo frame, rock photos, personalised mugs, personalised t- shirt etc., for your loved one. Put up your own message and pictures and give a more personal touch to your gift. The personalised gifts will be delivered to the doorstep of your loved ones in Patna and surprise them.
What Types of Gift Hampers Can be Delivered to Patna?
At times, we want to shower our loved ones with many gifts and so we have brought exclusive gift hampers that you can send to your family and friends in Patna.
These Gift Hampers have a combination of flowers, chocolates, cakes, dry fruits etc. You can also select Gift Hampers for Her or Him and make their special occasion more special. Let your presence be felt no matter how far away you are from Patna.
How Do I Send Birthday Gifts to Patna from USA?
Wondering how can you send birthday gifts for your dear ones in Patna from USA. Well you can order your gifts from GiftstoIndia24x7.com and we will deliver it to your friend or family residing in Patna. We have been delivering gifts for global Indians since 19 years now and we understand the emotion behind your gifts so we take care of it until it reaches your loved ones. By placing your order with us you do not have to worry about the additional courier charges.
GiftstoIndia24x7.com - Your One Stop Shop for Gifts to Patna.
For all your gifting needs there is GiftstoIndia24x7.com to help you in delivering the gifts to Patna. We have in store a varied collection of gifts for every occasion and relation. We are delivering gifts to family and friends of global Indians since 1999 and have a reputation of on time delivery. We believe in giving our customers a fabulous online gifting experience hence our gifts will surely make your loved ones happy.