Gift Delivery Statistics

for Bhavnagar

No. of gifts delivered in Bhavnagar - 223
About

Bhavnagar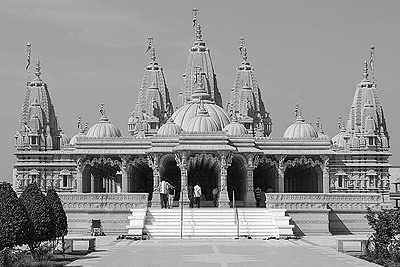 Bhavnagar is a city in the Bhavnagar district of the Saurashtra region of the Gujarat state of India. It was founded in 1724 by Bhavsinhji Gohil (1703–1764). It was the capital of Bhavnagar State, which was a Princely state before it was merged into the Indian Union in 1948. It is now administrative headquarter of the Bhavnagar district. Bhavnagar is situated 198 km from the state capital Gandhinagar and to the west of the Gulf of Khambhat. It has always been an important city for trade with many large and small scale industries along with the world's largest ship-breaking yard, Alang located 50 km away. Bhavnagar is also famous for its version of the popular Gujarati snack 'Ganthiya'.
Source : Wikipedia
PIN Codes

in Bhavnagar
These PIN Codes are those where we can arrange delivery of Gifts to Bhavnagar .
"HD" represents "Hand Delivery". For these PIN codes, delivery will be done by hand on the date you choose.
"CD" refers to "Courier Delivery". For these PIN codes, the gifts will be shipped through our shipping partners & will be delivered during the range of dates selected by you.
CD

Courier Delivery

HD

Hand Delivery
Same day delivery of gifts to Bhavnagar
GiftstoIndia24x7.com is offering same day delivery service to the city of Bhavnagar so all of you who are abroad and want to send gifts to your family and friends, you can do so with us as your gifting partner. Most gifting website do not deliver gifts in such interior cities but not us we have a delivery network to 1200 cities and Bhavnagar is one of them and you can choose Cakes, Flowers, Fruits, Dry Fruits, Chocolates, Gift Hampers and many more from our wide range of same day delivery gifting options.
I want to send gifts same day to Bhavnagar. Is it possible ?
Did you forget about a celebration or a festival and did not send a gift to your loved ones in Bhavnagar? Shirk your worries and purchase the choicest of gifts that can be customised and personalised as per your requirements at Giftstoindia24x7.
com. Also, avail the exclusive service of getting your token of love delivered to your family and friends within 24 hours of ordering it with the website's Same Day Delivery service. Sending gifts to Bhavnagar is now as easy as a click of a button, irrespective of where you are in the world.