Send Flowers to India | Online Flower Delivery : Vijayawada
Send Flowers to India from the USA, UK, Australia & around the world. Flowers are the best gift of Almighty for the mankind. The beautiful flowers enhance the beauty and look of the ambiance. We offer you to choose from a variety of flowers in exotic arrangements. Send anniversary gifts to india and let your dear ones in India possess these gifts for a long time. Enthrall them with the beauty of Rose baskets, Gerbera collection, Orchids, and Lilies. We offer these assortments in baskets, bouquets, or vases via flower delivery in amritsar. Along with flowers, you can send gift card to India if you are confused what to gift.
About Vijayawada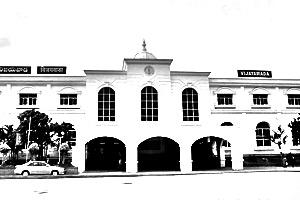 Vijayawada is a city in the state of Andhra Pradesh, located on the banks of the Krishna River. The city is a major trading and business center and hence, it is also known as "The Business Capital of Andhra Pradesh". As of 2011 census, the city had a population of 1,048,240, making it the second largest city in the state with a million plus population and it has a regional urban population of 1,491,202. The city has been recognised as a "Global City of the Future" by McKinsey Quarterly. It is one of the commercial hubs of Andhra Pradesh with a GDP of $3 billion in 2010, and is expected to increase to $17 billion by 2025. The city is one of the major trading and business centres of the state and hence, it is also known as "The Business Capital of Andhra Pradesh". This city is the third most densely populated in terms of urban population in built-up areas of the world.
Chat