Gift Delivery Statistics

for Secunderabad

No. of gifts delivered in Secunderabad - 1777
Popular Categories

Top Selling Gifts

Currently Trending Gifts
About

Secunderabad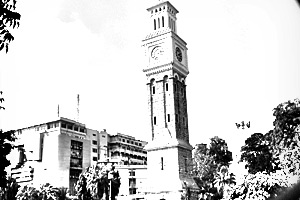 Secunderabad or Sikandar-a-bad , popularly known as the twin city of Hyderabad is located in the Indian state of Telangana. Named after Sikandar Jah, the third Nizam of the Asaf Jahi dynasty, Secunderabad was founded in 1806 as a British cantonment. Although Hyderabad and Secunderabad are together referred to as the twin cities, they have both different histories and cultures, with Secunderabad having developed directly under British rule until 1948 and Hyderabad as the capital of the Nizams' princely state. This popular cultural city has been geographically divided from Hyderabad by Hussain Sagar lake. Therefore, Secunderabad is no longer a separate municipal unit and has become part of Hyderabad's GHMC municipality. Both cities are also known as Hyderabad and form the sixth largest metropolitan city in India.
PIN Codes

in Secunderabad
These PIN Codes are those where we can arrange delivery in Secunderabad .
"HD" represents "Hand Delivery". For these PIN codes, delivery will be done by hand on the date you choose.
"CD" refers to "Courier Delivery". For these PIN codes, the gifts will be shipped through our shipping partners & will be delivered during the range of dates selected by you.
CD

Courier Delivery

HD

Hand Delivery
Can Gifts be Delivered to Secunderabad on the Same Day?
Have you forgot to place order until the last moment? Do not worry as we offer you Same Day Delivery of Gifts to Secunderabad where your ordered gifts will reach your loved one within one working day. With Same Day Delivery you won't miss the occasion and will be able to celebrate the birthday, anniversary or any other occasion of your loved ones.
How to Send Gifts at 12 O'Clock Midnight to Secunderabad ?
We have the option of Midnight Delivery that delivers gifts to your loved ones in Secunderabad at 12 o'clock midnight.
We have in store gifts like cake, flowers, soft toys etc that you can send to your someone special on occasions like birthday, anniversary and surprise them with the gifts. We have a reputation of on time delivery and so all the gifts will be delivered exactly at midnight.
Midnight gift delivery in Secunderabad
Gifts are delightful surprises that make every occasion festive. So irrespective of the occasion, the spirit of gifting remains unchanged. Your loved ones would not only love to receive them but it would also strengthen the bond and make them feel adored. Send your dear ones in Secunderabad gifts from our website to make sweet and cherishable memories. We offer a wide segment of exclusive gifts along with the midnight delivery option. You can consider sending one of these to your loved ones and present them with an amazing experience.
Popular Gifts for your Loved ones in Secunderabad.
We have in store varied collection of gifts that you can send to your family and friends in Secunderabad. The popular gifts you can send are
Can Fresh Cakes be Delivered to Secunderabad ?
If you want to send fresh cakes to your loved ones in Secunderabad then place your order. We deliver only fresh cakes to the recipient, as we strongly believe in delivering the best quality cakes. We offer different flavours of cakes that you can choose from and it will delivered fresh to your loved ones doorstep. Send other gifts along with cakes and make it a grand gift.