Gift Delivery Statistics

for Sankeshwar

No. of gifts delivered in Sankeshwar - 1
Popular Categories

Top Selling Gifts

Currently Trending Gifts
About

Sankeshwar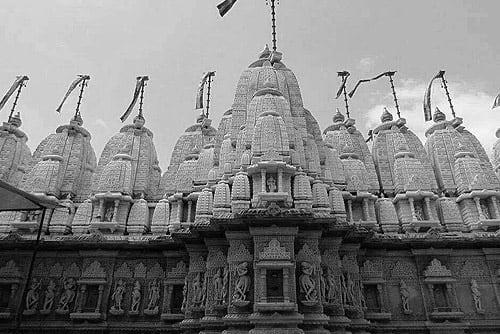 Shankheshwar is a town in the Patan district of Gujarat state of India. It is an important place of pilgrimage for the followers of Jainism.
The village is considered a place of great antiquity. Jain Acharya Merutunga had mentioned this place as Shankhpur in his works. A Paliya in the north of the village had the date of Samvat 1322 (1265 AD). The current temple of Parshwanath was built in 1811. There are ruins of an old Jain temple in the town which is dated Samvat 1652 (1596 AD). There are a Chhatra and a memorial inscription dedicated to Shripujya, a high priest near it.

According to Mughal history, the Shankheshwar village was a lease-grant by Emperor Shah Jahan to Shantidas Jhaveri, a former nagarsheth (equivalent to mayor) of Ahmedabad.
The closest major cities include Gandhinagar, Ahmadabad, Nadiad, and Rajkot.
PIN Codes

in Sankeshwar
These PIN Codes are those where we can arrange delivery in Sankeshwar .
"HD" represents "Hand Delivery". For these PIN codes, delivery will be done by hand on the date you choose.
"CD" refers to "Courier Delivery". For these PIN codes, the gifts will be shipped through our shipping partners & will be delivered during the range of dates selected by you.
CD

Courier Delivery

HD

Hand Delivery