Gift Delivery Statistics

for Mohali

No. of gifts delivered in Mohali - 3092
Popular Categories

Top Selling Gifts

Currently Trending Gifts
About

Mohali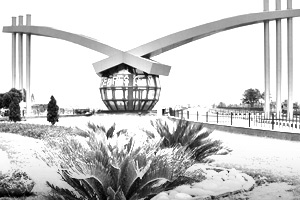 Ajitgarh (formerly Mohali) is a town which is a commercial hub lying adjacent to the city of Chandigarh in Punjab, India. It was officially named after Sahibzada Ajit Singh, the eldest son of Guru Gobind Singh as SAS Nagar ("City of Sahibzada Ajit Singh"). In 2012, the name was shortened to Ajitgarh ("Fort of Sahibzada Ajit Singh"). Ajitgarh, along with Chandigarh and Panchkula, forms a part of the Chandigarh Tricity. It was earlier a part of the Rupnagar District, and was carved out as a separate district in 2006. This city is a commercial hub lying adjacent to the city of Chandigarh in Punjab, India. Mohali is the administrative headquarters of Sahibzada Ajit Singh Nagar District. Mohali has emerged as one of the most important cities in Punjab and the rest of northern India; it is developing rapidly as an IT Hub of the state.
PIN Codes

in Mohali
These PIN Codes are those where we can arrange delivery in Mohali .
"HD" represents "Hand Delivery". For these PIN codes, delivery will be done by hand on the date you choose.
"CD" refers to "Courier Delivery". For these PIN codes, the gifts will be shipped through our shipping partners & will be delivered during the range of dates selected by you.
CD

Courier Delivery

HD

Hand Delivery
How to Surprise your loved ones at 12 o'clock Midnight?
Do you plan to surprise your loved at 12 o'clock midnight than you have come to the right place as we deliver gifts to your loved ones in Mohali at midnight. We have a reputation of on time delivery so you will surely won't be disappointed with our delivery timing. You can deliver delicious cakes, fresh flowers, cute soft toys and many other gifts can be delivered to Mohali at midnight. Our customer service is 24x7 available so you can contact us anytime.
Top Selling Gifts for Loved Ones in Mohali
We bring to you amazing collection of gifts that you can send to your loved ones on special occasions to Mohali.
We offer you many gifts that are perfect to send to your family and friends, the top 5 among them are -
Are Fresh Cakes and Flowers delivered to Mohali?
If you want to send Cakes and Flowers to your friends and family in Mohali, you can always place your order with us as we deliver only fresh cakes and flowers to your loved ones. We have a reputation of delivering fresh flowers and cakes, as we understand the emotions behind your gifts we take care to not disappoint you and the recipient.
Send Express delivery of Gifts to Mohali
We bring to you same day delivery of gift where you can send gifts to your loved ones in one day. We have introduced this express delivery so that you do not miss out on sending gifts on special occasions. With express delivery you can send cakes, flowers, soft toys etc combo of gifts and surprise your loved ones.
Midnight gift delivery in Mohali
Sending gifts at midnight is an expressive way to convey feelings to your loved ones. Midnight presents not only delights people but also make the occasion even more memorable. Sending gifts at midnight has become a rising trend and people prefer celebrating their special occasions at midnight. We provide the facility of sending your gifts at midnight. To send the best gift to your dear ones in Mohali explore the wide collection of midnight presents listed by the site and make any special occasion magical.
Midnight cake delivery in Mohali
There is hardly anybody who does not like being surprised on their special day, in a special manner. To add warmth and joy on your dear one's face send midnight cakes to them in Mohali. We shall help you send your warmest greetings along with your selected cake to your loved ones just at the middle of the night right at the beginning of their special day and celebration.