Gift Delivery Statistics

for Lodhi

No. of gifts delivered in Lodhi - 1
Popular Categories

Top Selling Gifts

Currently Trending Gifts
About

Lodhi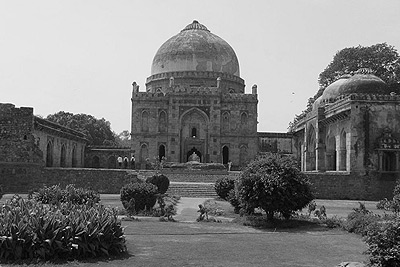 Lodhi is a city and a Municipal Council in the Kapurthala district in the Indian state of Punjab. The town is named after its founder, Sultan Khan Lodhi, who was a general of Mahmud of Ghazni in 1103 AD and has also been mentioned in the Ain-e-Akbari. Sultanpur Lodhi is located on the south bank of a seasonal rivulet called Kali Bein, which runs 6 miles (9.7 km) north of the intersection of Beas and Sutlej Rivers, two of the Five Rivers of Punjab.
Lodhi is one of the most Ancient Cities of India, estimated to be established around 1st century AD and witnessed many ups & downs, in terms of politics, religion, literature, trade and commerce, in the period of centuries.
Lodhi, from the 1st century to the 6th century AD, was a major place of meditation and knowledge for Buddhism. In that period, the city was known by the name 'Sarwmanpur'. Many statues, coins and other such objects of that time, have been found during the archaeological research and excavations of the city. It is also believed that the ancient Buddhist book of 'Abinav-Prastava' was authored here by Katiyana. In the 8th century. This place was established as a great empire of Hinduism and Buddhism.
Source: Wikipedia
PIN Codes

in Lodhi
These PIN Codes are those where we can arrange delivery of Gifts to Lodhi .
"HD" represents "Hand Delivery". For these PIN codes, delivery will be done by hand on the date you choose.
"CD" refers to "Courier Delivery". For these PIN codes, the gifts will be shipped through our shipping partners & will be delivered during the range of dates selected by you.
CD

Courier Delivery

HD

Hand Delivery