Gift Delivery Statistics

for Idar

No. of gifts delivered in Idar - 1
Popular Categories

Top Selling Gifts

Currently Trending Gifts
About

Idar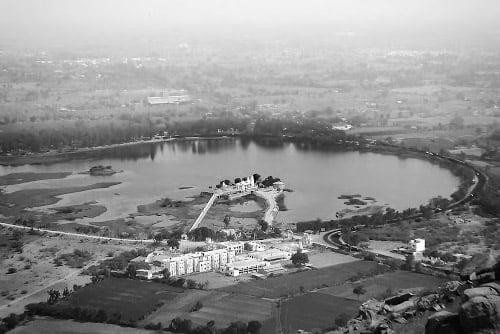 Idar is a town in Sabarkantha district, Gujarat, India. It is known for the manufacture of handmade wooden toys, tiles, its temples and various beautiful architectural monuments on its hills, and its historical background. Idar is at the southern end of the Aravalli Range. Idar was historically named Ilvadurg, which means the fortress of Ilvan. Its name was later corrupted into Idar. It was mentioned in Padma Purana as well as in the Mahabharata as Ila. The town is mentioned in Mahabharata and Bhavishottar Puran as 'Ilvadurg'. The exact date of its origin is not known; but it is believed that it came into existence at the time when Yudhishthira was ruling over Hastinapur at the end of the Kurukshetra War of Mahabharata. According to tradition, Idar has been celebrated from the earliest times.
Source : Wikipedia
PIN Codes

in Idar
These PIN Codes are those where we can arrange delivery in Idar .
"HD" represents "Hand Delivery". For these PIN codes, delivery will be done by hand on the date you choose.
"CD" refers to "Courier Delivery". For these PIN codes, the gifts will be shipped through our shipping partners & will be delivered during the range of dates selected by you.
CD

Courier Delivery

HD

Hand Delivery