Gift Delivery Statistics

for Dwarapudi

No. of gifts delivered in Dwarapudi - 1
Popular Categories

Top Selling Gifts

Currently Trending Gifts
About

Dwarapudi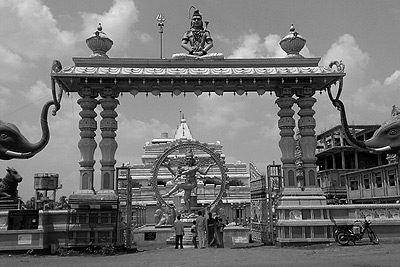 Dwarapudi is a large village located in Mandapeta Mandal of East Godavari district, Andhra Pradesh with a total of 1674 families residing. The Dwarapudi village has a population of 5684 of which 2820 are males while 2864 are females as per Population Census 2011. In Dwarapudi village the population of children age 0-6 is 635 which makes up 11.17 % of the total population of the village. The Average Sex Ratio of Dwarapudi village is 1016 which is higher than the Andhra Pradesh state average of 993. Child Sex Ratio for the Dwarapudi as per census is 1003, higher than Andhra Pradesh average of 939. Dwarapudi village has a higher literacy rate compared to Andhra Pradesh. In 2011, the literacy rate of Dwarapudi village was 73.54 % compared to 67.02 % of Andhra Pradesh. In Dwarapudi Male literacy stands at 77.47 % while the female literacy rate is 69.68 %.
Source: Census2011
PIN Codes

in Dwarapudi
These PIN Codes are those where we can arrange delivery in Dwarapudi .
"HD" represents "Hand Delivery". For these PIN codes, delivery will be done by hand on the date you choose.
"CD" refers to "Courier Delivery". For these PIN codes, the gifts will be shipped through our shipping partners & will be delivered during the range of dates selected by you.
CD

Courier Delivery

HD

Hand Delivery