Send Flowers to India from USA, UK, Australia, etc : Dharwad
Send Flowers to India from the USA, UK, Australia & around the world. Flowers are the best gift of Almighty for the mankind. The beautiful flowers enhance the beauty and look of the ambiance. We offer you to choose from a variety of flowers in exotic arrangements. Send these gifts to India and let your dear ones in India possess these gifts for a long period of time. Enthrall them with the beauty of Rose baskets, Gerbera collection, Orchids, and Lilies. We offer these assortments in baskets, bouquets, or vases via flower delivery in amritsar.
About Dharwad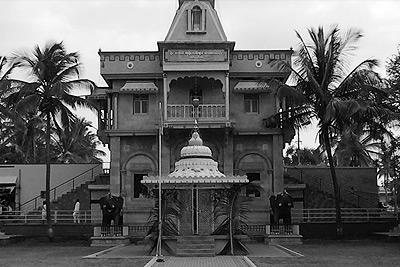 Dharwad is the district headquarters of Dharwad district in the state of Karnataka, India. It was merged with the city of Hubballi in 1961 to form the twin cities of Hubballi-Dharwad. It covers an area of 200.23 km² and is located 425 km northwest of Bengaluru, on NH-48, between Bengaluru and Pune.
The word "Dharwad" means a place of rest in a long travel or a small habitation. For centuries, Dharwad acted as a gateway between the Malenadu (western mountains) and the Bayalu seeme (plains); it became a resting place for travelers. The name is derived from the Sanskrit word 'dwarawata': 'dwara' meaning "door" and 'wata' or 'wada' meaning "town".
A different theory suggests that during the Vijayanagara rule of Dharwad there was a ruler by name "of Dharav" (1403), and Dharwad got its name from him. There are inscriptions that refer to Dharwad as Kampana Sthana.
Source : Wikipedia
Chat