Gift Delivery Statistics

for Dabhoi

No. of gifts delivered in Dabhoi - 68
Popular Categories

Top Selling Gifts

Currently Trending Gifts
About

Dabhoi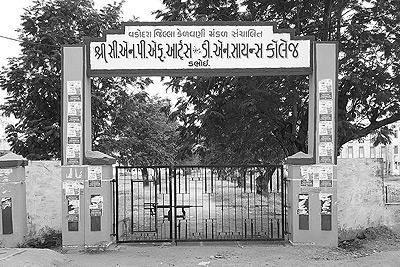 Dabhoi is a town and a municipality in Vadodara district in the state of Gujarat, India. Dhabhoi was historically known as Darbhavati, Darbikagrama, Darbhavatipura and Dabhohi. It is first mentioned in the 6th century astronomical treatise Romaka Siddhanta. It was an important pilgrim site for Hindus due to Kalika temple and for Jains as well. It is also mentioned in several Jain works such as Hemachandra's Yogartrevritti and Ramchandra's Vikramcharitra. The town and its surroundings were under Chavda and later under Chaulukya rulers who built few buildings and temples from the 9th century. The fortification of it is ascribed to the Chaulukya king of Gujarat, Jayasimha Siddharaja (1093-1143 AD), who made this his frontier fortress. The architectural style and the exquisite stone carving and iconography on the fort walls and gates suggests that it was conceived and constructed in the same period as Rudra Mahalaya and Zinzuwada Fort. It is mentioned as an important city in the Jain inscriptions of Girnar.
Source: Wikipedia
PIN Codes

in Dabhoi
These PIN Codes are those where we can arrange delivery in Dabhoi .
"HD" represents "Hand Delivery". For these PIN codes, delivery will be done by hand on the date you choose.
"CD" refers to "Courier Delivery". For these PIN codes, the gifts will be shipped through our shipping partners & will be delivered during the range of dates selected by you.
CD

Courier Delivery

HD

Hand Delivery