Gift Delivery Statistics

for Burdwan

No. of gifts delivered in Burdwan - 164
Popular Categories

Top Selling Gifts

Currently Trending Gifts
About

Burdwan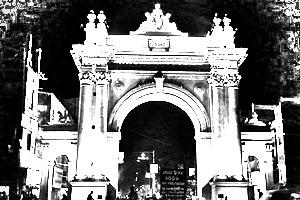 Bardhaman (/ˈbɔːrdəˌmɑːn/, Bengali: [ˈbɔrˌd̪ʱo.man]) is a city and a municipality in the state of West Bengal, India. It is the headquarters of Purba Bardhaman district, having become a district capital during the period of British rule. Burdwan, an alternative name for the city, has remained in use since that period.
The history of Burdwan is known from about 5000 BC (the Mesolithic or Late Stone Age).[citation needed] The origin of this name dates back to the 6th century BCE and is ascribed to Vardhaman Swami or Mahavira (599-527 BCE), the 24th Tirthankara of Jainism, who spent some time in Astikagrama, according to the Jain scripture of Kalpasutra. This place was renamed as Vardhamana in his honour. In the 2011 census, Bardhaman Urban Agglomeration had a population of 347,016, out of which 177,055 were males and 169,961 were females. Effective literacy rate for the 7+ population was 88.62%.
Source: Wikipedia
PIN Codes

in Burdwan
These PIN Codes are those where we can arrange delivery in Burdwan .
"HD" represents "Hand Delivery". For these PIN codes, delivery will be done by hand on the date you choose.
"CD" refers to "Courier Delivery". For these PIN codes, the gifts will be shipped through our shipping partners & will be delivered during the range of dates selected by you.
CD

Courier Delivery

HD

Hand Delivery