Diwali Gifts will make your mother rerealizeow much you love her and care for her, despite residing in a faraway country. Express your love and care for your mom, along with the online Diwali gifts to India and make this festival a memorable affair for her to remember.

Dhanteras is the auspicious day that marks the occasion of Diwali. You can send gifts to your loved ones and make them feel good even from a distance. This article discusses the top 10 gifts that you can gift your wife on the special occasion of Dhanteras. There are gift ideas like gold jewelry, sweets, smartwatch, etc. Read to know more.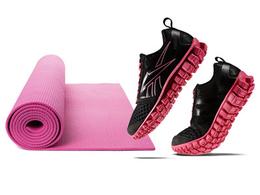 Fitness plays a crucial role in everyone's life. You can encourage your loved ones to take part in the fitness journey. If you have a fitness enthusiast friend, some of the below-mentioned gift ideas can be an ideal gifting option. You can choose from headphones, an autoseal kangaroo water bottle, five fingers running shoes, yoga monster mats, and others. Read to know more.